Transju Track-Talk: Weather Update From La Transjurasienne
Also France harmed by the rainy weather conditions of the last days, but the major tracks survived.
| | |
| --- | --- |
| Date: | 03.02.2016 |
| Contributed by | Trans jurassienne |
Heavy rains over the weekend did some serious damage to the Transju tracks, as a result the lower sections of the course and valleys are no longer skiable. The weather forecast for the next 7 days predicts snowfalls alternating with a few days of warm temperatures and a little rain. In the present conditions, we are able to confirm an alternative track in good conditions and with a little luck we'll be able to maintain the events on the original track. If an alternative course is adopted, the long distances will be held over approximately 50 km events on Saturday as well as on Sunday. The short distances should be maintained with their original distances.
The final decision will be taken on Monday, February 8th and will be communicated to the public in the beginning of the afternoon. The organizing committee will be doing everything possible to carry out the events in the best possible conditions so that the participants coming from 29 nations will experience a memorable event on the 13th and 14th !
We wish you all a good week and a happy training period!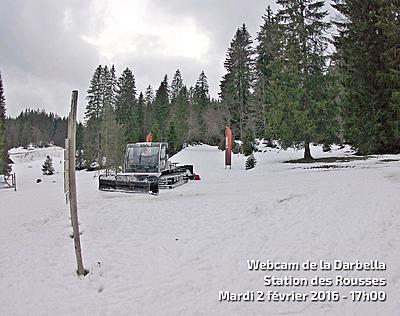 back to list