International skiers dashed through snowy fields in Sapporo
This weekend the 37th Sapporo International Skimarathon took place. It was a great day of marathon skiing for 1742 participants.
| | |
| --- | --- |
| Date: | 08.02.2017 |
| Contributed by | Sapporo Ski Marathon |
The 37th Sapporo International Ski Marathon was held on Sunday, February 5th at the Sapporo Dome, the main venue. Under the ideal weather - sunshine and slight plus degrees - all day long, 1742 participants dynamically skied through a huge snowy field.
Double for Yoshida
In the 50 km men's event, the main race, Yuma Yoshida won for the second consecutive time in a time of 02:29:25. It was faster than his previous finishing time by 2.5 seconds. A group of four skiers led the race and they kept checking other skiers until passing through the 30 km point. However, Yoshida always kept a high speed even along the uphill track. Yoshida made the most of his own ability and finally made a long spurt at the 38 km point. His efforts bore fruit as he increased his lead over the group behind him.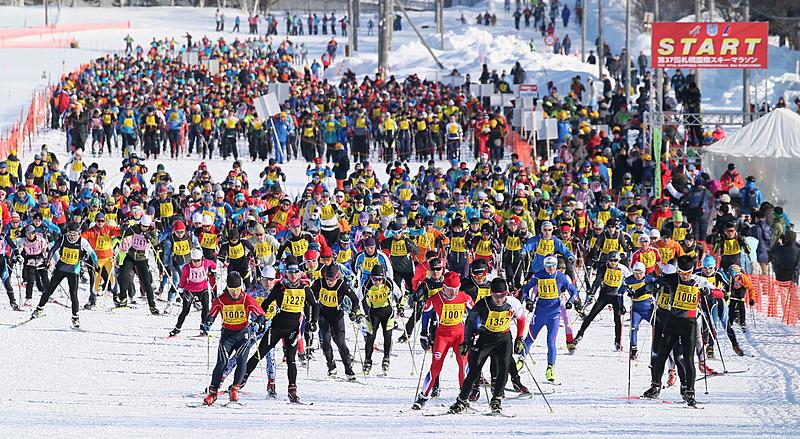 Yoshida not only trained hard every day during winter, but he also intensely trained during summer. He has now switched his focus to his next race, the All Japan Championships in March. The runner-up, Kodai Mukai, showed his ambition. "Yoshida was my junior in highschool, so I wanted to beat him but I couldn't." He is determined to get his revenge next season.
11 minutes lead for women's champion
Sora Takizawa, the 50 km women's champion, skied the main race for the first time this season. However, she won by a large lead of more than 11 minutes, in a time of 02:50:29. Only Takizawa broke the time of 3 hours among women skiers. She holds the 4th best time in the 50 km women's event history. Also, she ranked in the 10th place among all skiers.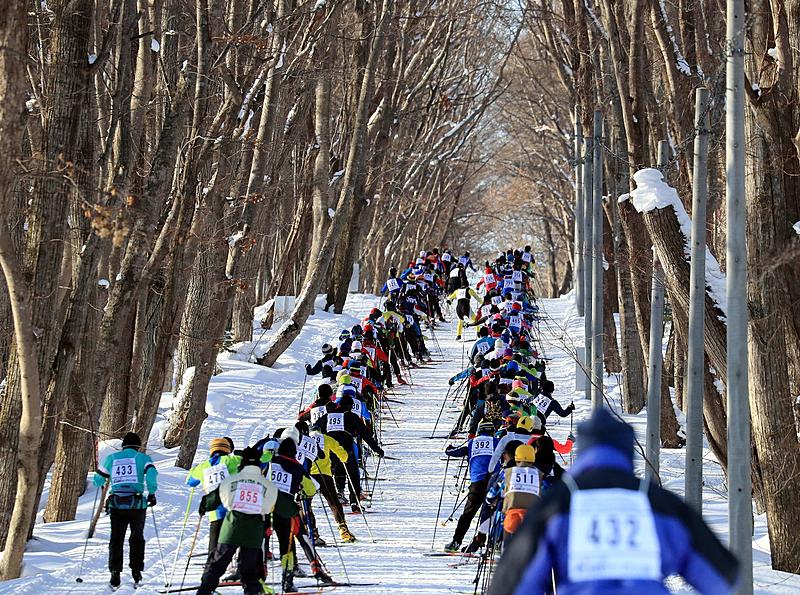 Takizawa had a little trouble along the uphill track which was unexpected for her: "I will make a plan for the uphill course next season. I want to shorten my time by 10 minutes." She is eager to repeat as champion next year. Kazumi Yoneda, the defending champion, saved her energy for the last kilometers. Her plan was to make a spurt in the latter half of the course. However, she couldn't catch up with Takizawa. She regretted her strategy for the race.
back to list