La Transjurassienne weekend ready to kick off
3600 skiers are going to enjoy the next two days of Worldloppet skiing at La Transjurassienne.
| | |
| --- | --- |
| Date: | 10.02.2017 |
| Contributed by | Trans jurassienne |
This morning the valley of La Transjurassienne woke up under a thin layer of fresh snow, fallen during the night. But still the race course remains shortened to 50 km for both techniques: Classic technique tomorrow and on Sunday we will see the 50 km Free Technique - the 5th stage of the FIS Worldloppet Cup - between Bois d'Amont and Premanon.
The favorite for tomorrow's Transju'Classic is Alexis Jeannerod from Pontarlier. He is a member of the Credit Agricole Franche-comte Nordic Team and has been selected for the World Championships in Lahti at the end of the month after climbing the World Cup podium in La Clusaz last December. But we also have to watch out for the stars Guillaume Lalevee from Vosges and Bastien Buttin from Haute-Savoie! As for the women, Marie Kromer announces a solid choreography, but Chloé Blanc, Maëliss Blondeau, Andréa Trujon, Aline Arnould and Chloé Pellegrini are going to make her live hard on the course.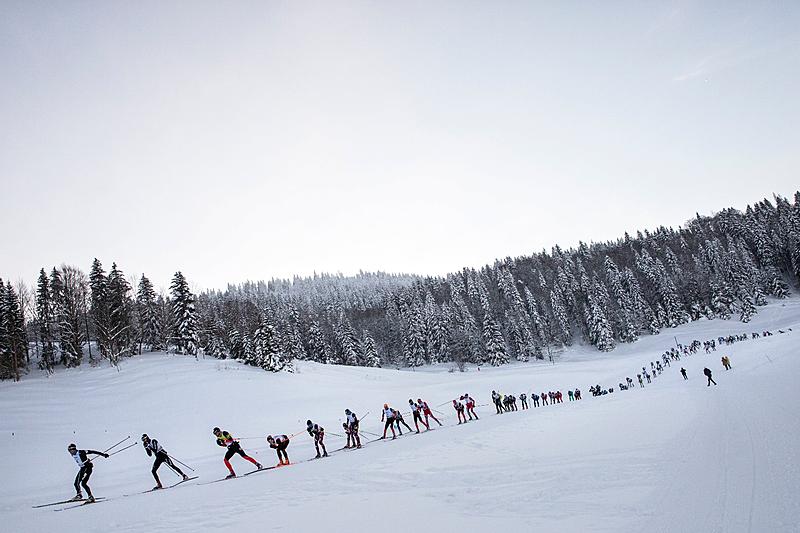 Strong French teams on the starting line
3 French teams lined up for La Transju' to deliver their best ballet of the winter. We start with the Team Gel Rossignol Interim which counts the last 2 winners, Jeremie Millereau and Benoit Chauvet and also Toni Livers from Switzerland (FIS Worldloppet Cup overall winner 2016), Candide Pralong (current FIS Worldloppet Cup leader), Bastien Poirrier, Adrien Mougel and Nicolas Berthet from Les Rousses. Their main concurrence will be the Haute-Savoie Nordic Team: Jean-Marc Gaillard, Ivan Perrillat-Boiteux, Damien Tarantola, Loic Guigonnet and Gerard Agnellet - all tough athletes. The Grenoble Isere Nordic Team could be the surprise this year with Cyril Gaillard and Robin Duvillard who is a newbie but very motivated.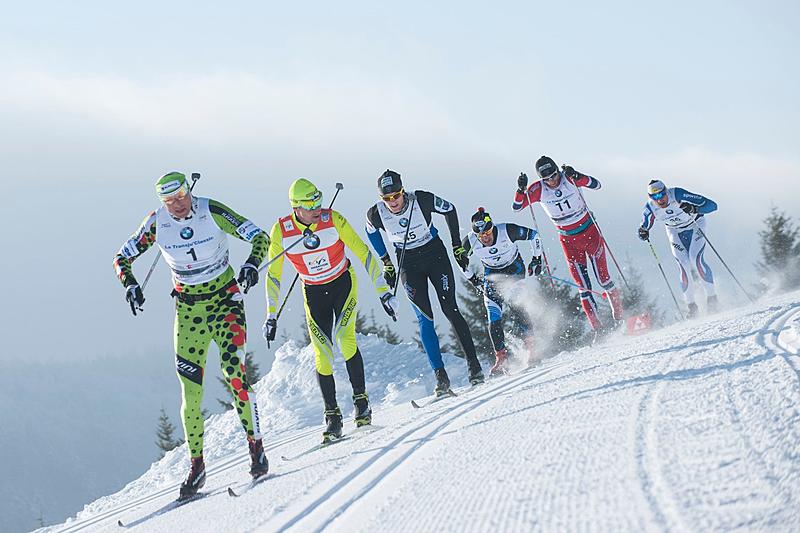 It is nevertheless very interesting to notice that the race will be done by four World and Olympics French medalists: Robin Duvillard, Jean-Marc Gaillard, Adrien Backscheider and Ivan Perrillat-Boiteux - also accompanied by their team leader, François Faivre. As for the foreigners, the Finnish Kari Vari (FIS WL Cup 10th), the Russan Mikhail Utkin or the Italian Sergio Bonaldi might feel a little isolated but will find appropriate alliances.
Dabudyk on top
On the ladies side, all eyes are obviously turned toward the Number 1 of the FIS Worldloppet Cup and already 2-time winner of La Transju': Aurelie Dabudyk, Haute-Savoie Nordic Team member absolutely majestic this winter. Her main rivals are Maria Graefnings (SWE, 2nd FIS Worldloppet Cup), Tatjana Mannima (EST, 3rd FIS Worldloppet Cup), Rahel Imoberdorf (SUI, 4th FIS Worldloppet Cup) and Seraina Boner (SUI, 7th FIS Worldloppet Cup, Team Gel Rossignol). To upset this virtual hierarchy, we can count on the big come back of Aurore Jean, who will carry the colors of the Crédit Agricole Franche-Comté Nordic Team. Since the birth of her son last year, La Transju is the big event of her comeback taking place almost right in front of her house.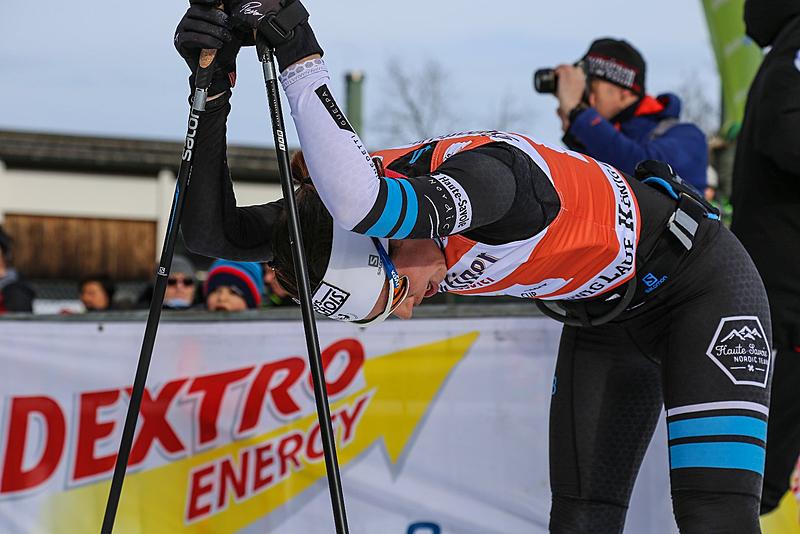 Program for La Transjurassienne weekend
Friday & Saturday Feb, 10th & 11th
9:00 am to 7:00 pm - Bib pick up & Transju Expo
6:15 pm Julbo - Worldloppet Masters and Passport Reception
Saturday Feb, 11th - Classic Technique races
9:30 am - Start of La Transju'Classic (50 km)
1:00 pm - Start of La Trans 25CT (25 km)
1:30 pm - Official Prize Giving Ceremony
3:00 pm - Official Prize Giving Ceremony
6:30 pm - Team Captains Meeting
Sunday Feb, 12th - Free Technique races
9:45 am - Start of La Transjurasienne (50 km FT) - FIS Worldloppet Cup
1:00 pm - Start of La Trans'25FT (25 km FT)
1:30 pm - Official Prize Giving Ceremony
3:00 pm - Official Prize Giving Ceremony
back to list