Kromer & Jeannerod win La Transju'Classic today
The classic day of La Transjurassienne was a succeeded test for tomorrow's FIS Worldloppet Cup stage. Victories stay in France.
| | |
| --- | --- |
| Date: | 11.02.2017 |
| Contributed by | Trans jurassienne |
French winners at La Transju'Classic
Today the classic competitions of La Transjurassienne 2017 took place. In total 808 skiers enjoyed a warm and sunny day of marathon skiing between the start in Bois d'Amont and the finish at Premanon - for the 47 km - and from La Drabella again to Premanon for the 25 km race.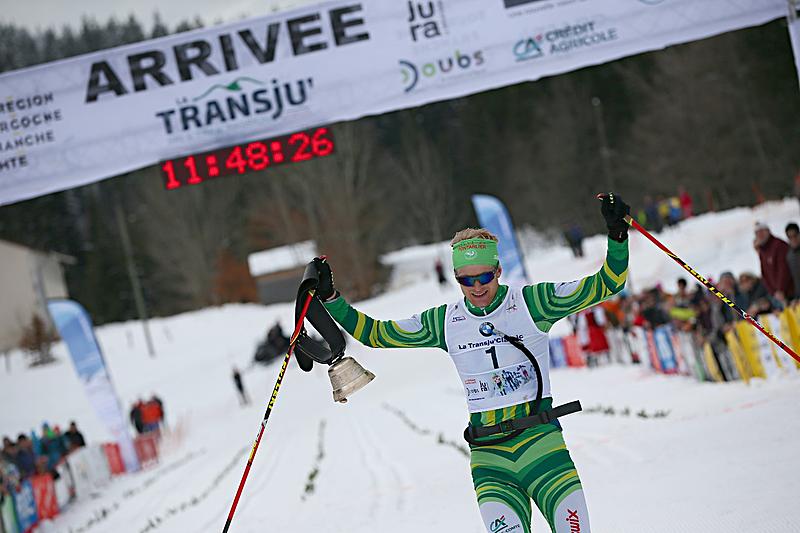 The victories in the main competition are staying in France: Alexis Jannerod, with his time of 2:18.21, won the 47 km race with a 3-minutes-gap to second placed Buttin Bastien - Team Haute-Savoie Nordic. The 3rd place was won by Baptiste Loriet. In the ladies' race, the French Marie Kromer won in front of Chloe Pellegrini and Chloe Blanc. At the moment the 25 km competition is on the way.
Tomorrow's skating race: FIS Worldloppet Cup
Tomorrow at 9:45 am the 50 km in free technique are on the program - the FIS Worldloppet Cup stage 5. The world's elite of marathon skiing is already training and testing their skies on the perfectly groomed slopes here in the Jura mountains. The favorites, of course, are coming from the local teams Team Rossignol Gel Interim and Team Haute-Savoie Nordic, like the both red bib holders Candide Pralong and Aurelie Dabudyk. But also some lone wolves are going to go on a hunt for FIS Worldloppet Cup points. For example, we are going to see Olympic Champion Jean-Marc Gaillard on the starting line.
The race will not only be shown live but also summed up in the highlights on Worldloppet-TV - available tomorrow 8:00 pm on the Worldloppet website. On Friday it will also be shown on the national TV of France. At the Worldloppet Facebook channel, you can also find some live feeds, videos, pictures, news...