Tartu Maraton's pre-events will take place in Haanja
The Open Track and the 5th Tartu Relay Marathon are just six days away. This year they will take place in Haanja, which is the second time in history.
| | |
| --- | --- |
| Date: | 14.02.2017 |
| Contributed by | Tartu Marathon |
It is not possible to ski on the original Otepää-Elva course, which is why the pre-events will take place on the nine kilometers long course in Haanja. "Snow conditions in Haanja are good. We can almost completely make the classical trail to the course," said race director Indrek Kelk.
Last week announced competitions' formats have now changed a bit. "The Relay Marathon's first exchange and the Open Track's mass-start have an extra two kilometers long loop, which is mainly due to safety reasons. All the following laps will be at the nine kilometers long course," said Kelk. It means that the Tartu Relay Marathon will have an 11 km + 9 km + 9 km + 9 km format and in the Open Track there will be a 38, 20 and 11 kilometers long distances for racing.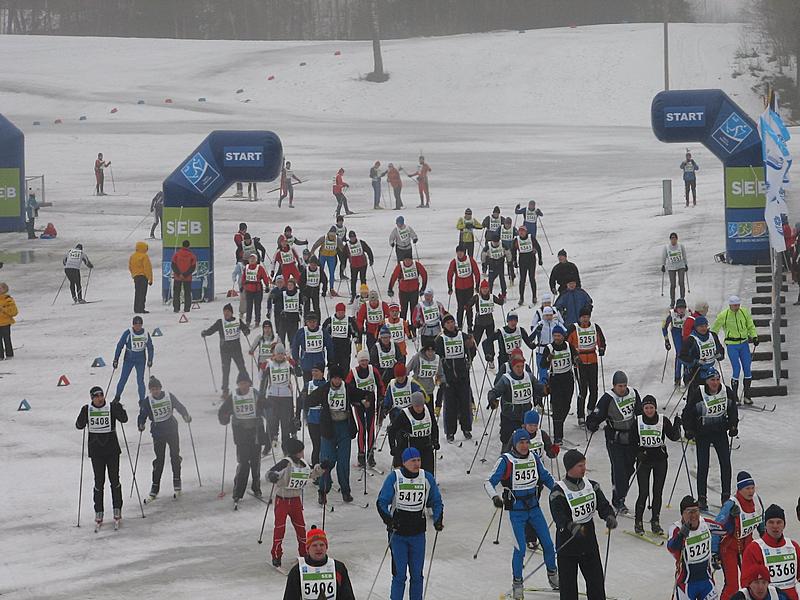 Also in 2008, the pre-events had to be moved to Haanja.
As of 13th of February, there are 147 skiers registered for the Open Track events and 30 teams for the Relay Marathon. In the main events, there are 3010 skiers registered for the longer distance and 652 for the shorter race. Registration is still opened for a couple of days. Information about the 44th Tartu Maraton and its program's changes will be sent to each participant individually and can be found on the official website.
back to list