Smutna and Pedersen triumph in Jizerska Padesatka
Czech Katerina Smutna dominated among women at yesterday's Jiz50. Morten Eide Pedersen from Norway won the men's race.
| | |
| --- | --- |
| Date: | 20.02.2017 |
| Contributed by | Jizerská Padesatka |
In the long uphill, about 19 km before the finish the Norwegian marathon skiers Morten Eide Pedersen and Petter Eliassen broke away and left the rest of the field behind. They kept their high pace to the end, and Pedersen repeated his 2015 feat and won the race just ahead of Eliassen. Tord Asle Gjerdalen (also NOR) managed to take the last podium place due to the assistance of Anders Aukland who helped his fellow teammate after the breakaway. Gjerdalen admitted having a strange feeling of lactic acid in his muscles while the two skiers ahead of him said that they felt strong all the way. More than 4 000 skiers participated in yesterday's Jizerska 50, more than 6 500 skiers found their way to Bedrichov this weekend.
Czech and Norwegian victory
"I had a good day today," the extremely happy winner Morten Eide Pedersen claimed after the race. "I saved some energy in the beginning and wanted to make sure that I have enough power in the long climb where Eliassen did his breakaway. I just tried to keep up with him and once we got the gap, we worked well together ensuring that the chasing group couldn't catch us. It was about time that we pushed Gjerdalen away from the top podium place! After this, I'm getting ready for Vasaloppet and I feel that I'm in good shape right now and I've done all I needed to be on the podium in Sweden."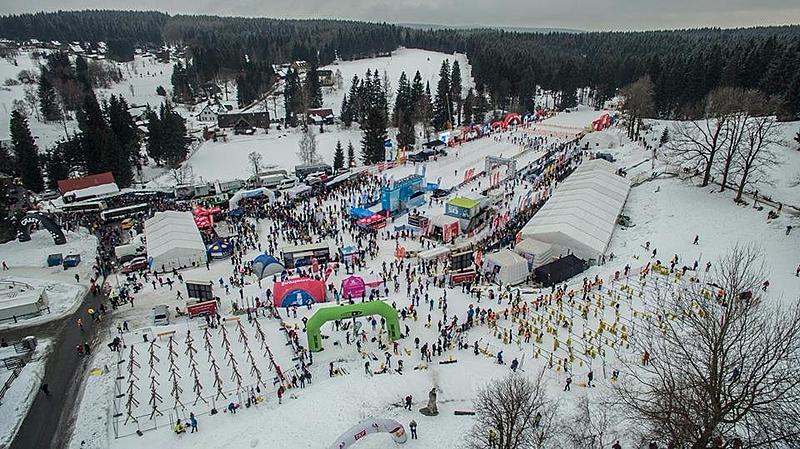 In the women's race, it was a familiar scenario again where Katerina Smutna from the Czech Republic, Britta Johansson Norgren from Sweden and Astrid Oeyre Slind (NOR) broke away quite early in the race and kept a pace of their own to the finish. A few kilometers before the finish, Oeyre Slind had to give in when Smutna and Johansson Norgren sped up in the final downhill section. On the last hill about three kilometers before the finish, Smutna increased her double-poling frequency and slid away from Johansson Norgren.
"I felt really strong in my double-poling," the always smiling Smutna admitted. "I hope that I can keep this up until the Vasaloppet in two weeks. This was a tough race as we expected, but I did what I had planned beforehand and it worked out perfectly. Now, I have some time before Vasaloppet where Britta will be tough to beat. It's her home soil and she really wants to win that race."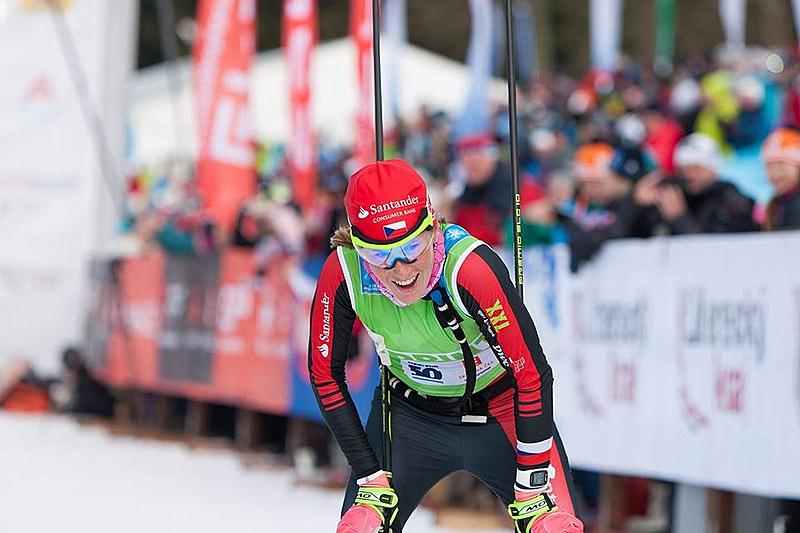 Top 5 women Jizerska Padesatka

1. CZE Katerina Smutna 2:17:34.7
2. SWE Britta Johansson Norgren 2:17:45.2
3. NOR Astrid Oeyre Slind 2:18:15.2
4. SWE Sara Lindborg 2:23:53.3
5. SWE Emilia Lindstedt 2:26:18.7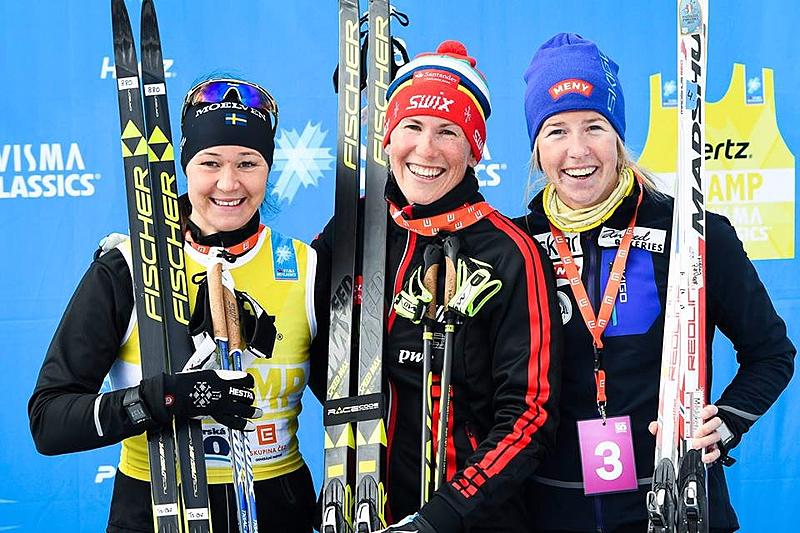 Top 5 men Jizerska Padesatka
1. NOR Morten Eide Pedersen 1:55:53.1
2. NOR Petter Eliassen 1:55:53.6
3. NOR Tord Asle Gjerdalen 1:57:06.7
4. RUS Ermil Vokuev 1:57:06.9
5. NOR Anders Aukland 1:57:10.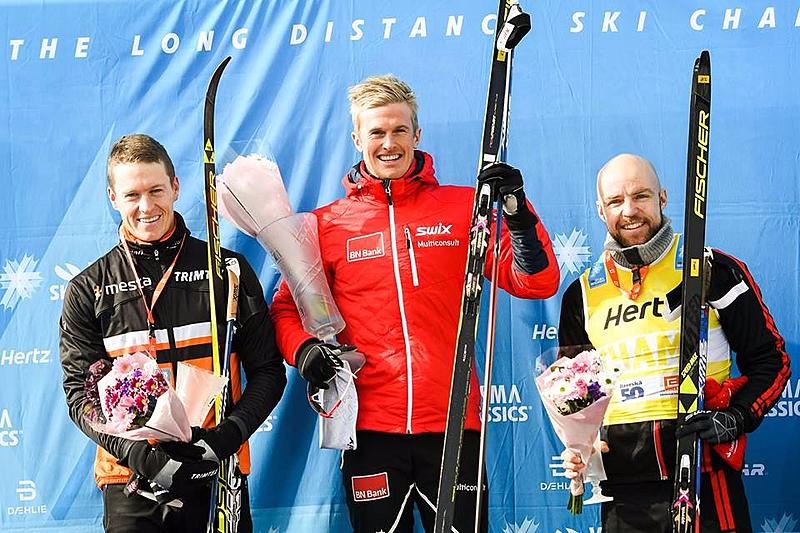 Jizerska Padesatka in Worldloppet-TV
See all the highlights from the Czech Worldloppet weekend at Jizerska Padesatka tonight at 8:00 pm on the Worldloppet website in "Worldloppet-TV 2017 Edition 10: Jizerska Padesatka".
The next edition is going to be published tomorrow: "Worldloppet-TV 2017 Edition 11: Gatineau Loppet", showing the winter paradise at the Canadian Worldloppet race.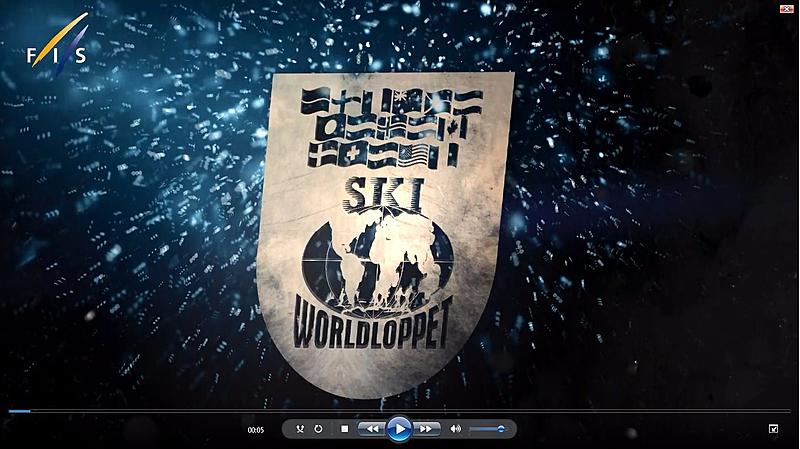 back to list