The best Gatineau Loppet in history
This weekend the Canadian Worldloppet race took place and it turned out to be perfect for the skiers, the organizers and the spectators.
| | |
| --- | --- |
| Date: | 21.02.2017 |
| Contributed by | Gatineau Loppet |
The 39th edition of the Gatineau Loppet competition again started off under brilliant sunny skies at ecole secondaire Mont-Bleu/Gatineau CAN. All of the participants, from elite to recreational skiers, were eager to hit the trails of Gatineau Park for the classic race on Saturday and the freestyle and snowshoe races on Sunday.
The best Gatineau Loppet in history
The 39th edition of the Gatineau Loppet ended up attracting 2,211 skiers from 20 different countries over the weekend. Gatineau Loppet President Philippe Lebel was all smiles as the event wrapped up: "We can safely say that this is mission accomplished. The efforts by the organizing committee and the 350 volunteers to give skiers the best possible experience paid off. All weekend long, skiers gave us positive feedback about the trails and the new additions to the event - the covered bridge, entertainment along the route and at the arrival, the regional flavors in the post-race meals." This satisfaction could also be noticed in the entries, for example, this year the 51 km swix linear race counted close to 425 registered skiers, among them the Ambassador from Norway, Ovind Hensen.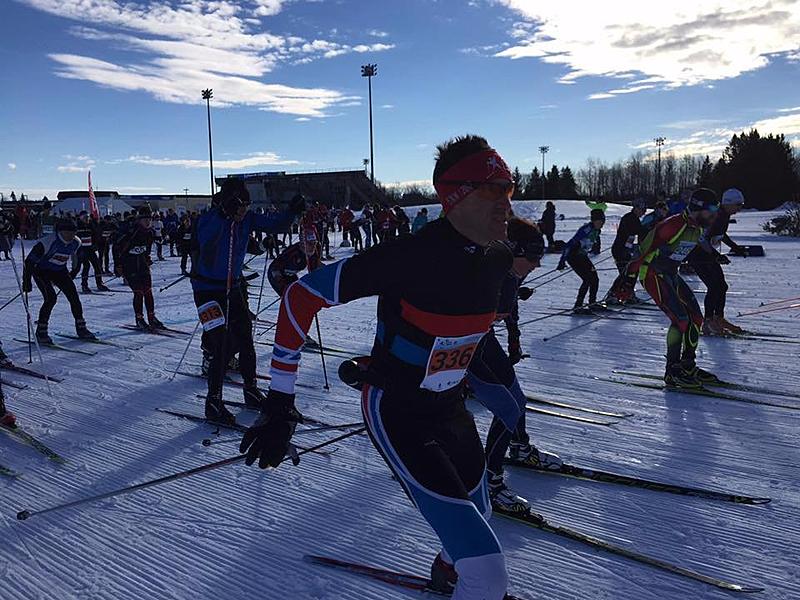 Both main races - classic and skating - were won by Andy Shield from Canada on the men's side, the women's competition in classic style was won by Jennifer Jackson, also from Canada and the skating race by Elizabeth Izzo, USA. "This was the best edition ever of the Gatineau Loppet, and it will certainly have positive repercussions for the future." Next season Gatineau Loppet is celebrating the 40th-anniversary edition. It will take place on February 16, 17 and 18, 2018.
Ski fun for children at Gatineau
In addition to the adult's races, a hundred or so children accompanied by their parents took part in the Mini Sport Echange Outaouais. This non-timed race is part of the Carnaval Soleil Polaire, a big party presented by L'Oree-du-Parc District Municipal Councillor Mireille Apollon. Kids of all ages enjoyed the entertainment, music, hot chocolate, roasted marshmallows and much more.
Gatineau Loppet on Worldloppet-TV
As every Worldloppet race this season, also the Gatineau Loppet will be summed up in its highlights on Worldloppet-TV. Tonight (21st Feb) at 8:00 pm CET the Worldloppet-TV 2017 Edition 11: Gatineau Loppet will be shown on www.worldloppet.com. Until the new edition, you could watch the highlights of the second Worldloppet race which took place this weekend, the Jizerska 50. The next Worldloppet-TV episode will be online the coming Sunday, showing the highlights of the 6th FIS Worldloppet Cup stage, the Estonian Tartu Maraton.
Worldloppet-TV 2017 Episode 10: Jizerska Padesatka
back to list