Worldloppet triple weekend (2/3): Kowalczyk starts at Bieg Piastow
The Polish Worldloppet race kicks off the Worldloppet triple weekend with perfect winter conditions and ski stars at the start.
| | |
| --- | --- |
| Date: | 02.03.2017 |
| Contributed by | Bieg Piastow |
The first of three Worldloppet races this weekend will take place in Poland. At the venue of Bieg Piastow – Polana Jakuszycka in Szklarska Poreba is still the real winter at home. The circumstances of the Bieg Piastow original course are the same since December: the course is covered with a quite fat natural snow layer, which made preparations possible in full length of the planned courses. All competition are going to take place for sure.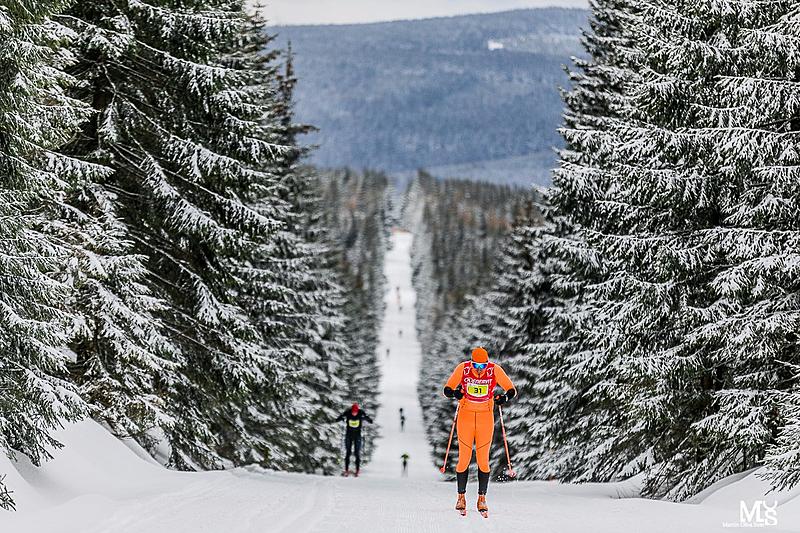 As of 3rd of March there are a total of 1600 participants registered for the main event, the 50 km CT race (Saturday, 4th March). The registration is still open and can be done in number pick up office at Polana Jakuszycka – the venue of Bieg Piastow.
Kowalczyk starts at Bieg Piastow
The 50 km CT main event will be a special one in the 41-years history of Bieg Piastow because a special elite skier is going to stand at the start: Olimpic and World Champion Justyna Kowalczyk, the Polish cross country skiing super star. She will take part in Bieg Piastow just after her attendance at the World Championship in Lahti. It will be the first start of Kowalczyk in the biggest Polish ski marathon.
In one of the short events (16 km CT), will take part another big star: World Champion and silver olimpic medallist in biathlon, Tomasz Sikora. He is currently the coach of the Polish biathlon national team.
Of course, we are going to keep you updated about Bieg Piastow the whole weekend long and sum up the highlights in the Worldloppet-TV episode of the Polish Worldloppet race. See here last year's Worldloppet-TV episode.
Worldloppet-TV 2016: Bieg Piastow 2016
pictures (c): Marcin Oliva Soto
back to list