3:57:18 - Dahl defends his last year's victory at Vasaloppet
Today it was the most important day of the cross country skiing winter. The 93rd Vasaloppet again brought thousands of skiers to Sälen.
| | |
| --- | --- |
| Date: | 05.03.2017 |
| Contributed by | Vasaloppet |
Today was THE day in the cross country skiing winter. Not only because of the 50 km race at the World Championships in Lahti, but also because of the king of cross country skiing races, the Vasaloppet, taking place between Sälen and Mora.
Vasaloppet: The king of cross country skiing races
Vasaloppet 2017 was concluded with a tight and thrilling sprint in the men's class where last year's winner, Norwegian John Kristian Dahl, managed to defend his victory just ahead of fellow countryman Andreas Nygaard. This despite major back problems in the days before the start. Britta Johansson Norgren won a long-awaited victory in the ladies' class after placing second these past three years.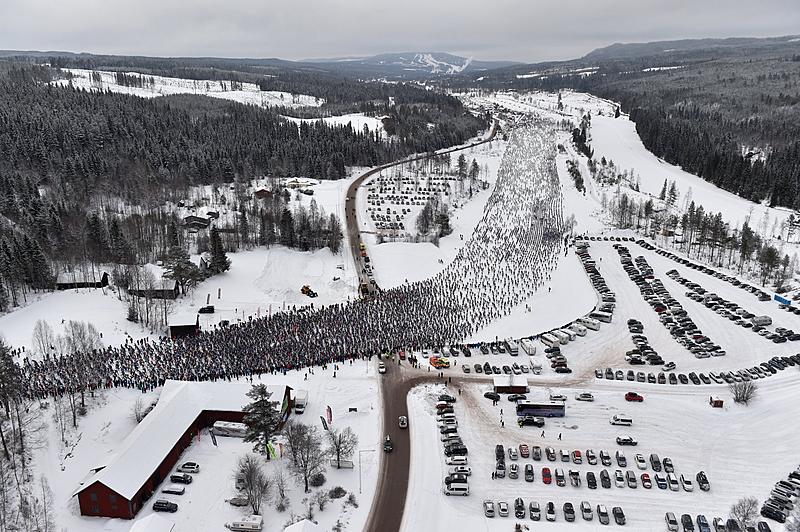 Dahl defends victory
The men's class moved fast right from the start with 2015 victor Petter Eliassen setting the pace and pulling a group of 29 skiers through the first checkpoints. Several favorites were then in the second group. But in Risberg the leading group had grown to 55 skiers and all the favorites were part of that big group. A large group continued to hold together through Evertsberg, Oxberg and Hökberg.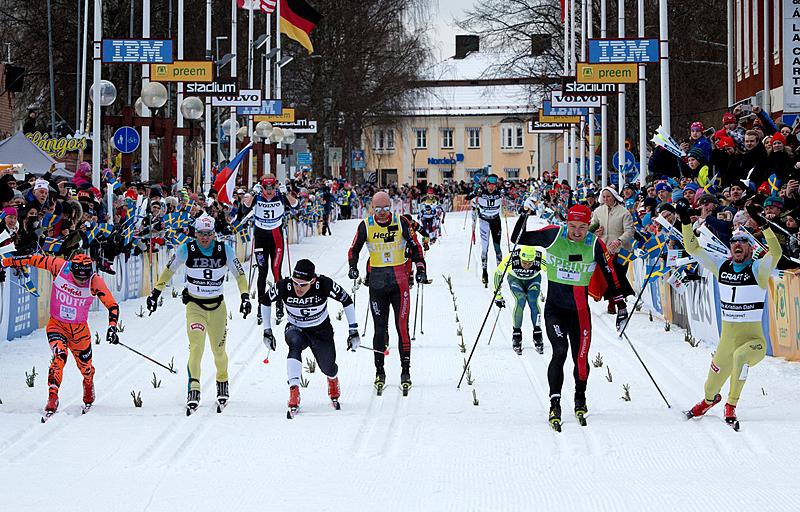 After 90 km of double poling, the Norwegian John Kristian Dahl managed to defend his victory of 2016. In a close sprint final with 9 other competitors (among them former FIS Worldloppet Cup winner Petr Novak/CZE) the 35-years-old won the 93rd Vasaloppet in a time of 3:57:18. His compatriots Andreas Nygaard and Stian Hoelgaard sprinted to place 2 and 3 and fixed a Norwegian triple-victory. Dahl, who acquired a back injury this Thursday before Vasaloppet and was unsure if he could participate all the way up until Sunday morning, managed, despite this, to gather himself and summon up strength from deep down. "It's completely unreal. I'd given up all ambition to win. Just to be at the start was a victory in itself," said Dahl.
Norgren saves a home victory
But in the ladies' competition, a woman satisfied the home nation of the Vasaloppet: With a time of 4:19:43he Swede Britta Johansson Norgren defeated her Norwegian chaser, Astrid Oeye Slind by 37 seconds and made the victory staying in Sweden: "It was incredibly nice that I managed it. It was hard work from Oxberg. It's just such an incredible relief that I did it. I'm so tired that I don't know where to go," said Britta. Also the third place goes to a Swede, to Sara Lindborg. Last year's victor from the Czech Republic, Kristina Smutna, lost ground quickly and brock off her race already in Evertsberg.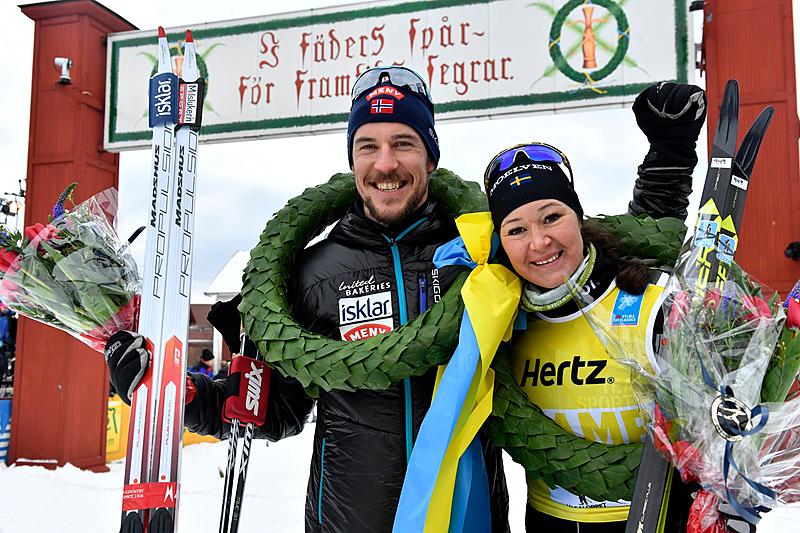 Vasaloppet on Worldloppet-TV
The highlights of the Vasaloppet 2017 have been summed up in the Worldloppet-TV 2017 Episode 14: Vasaloppet.
Worldloppet-TV 2017 Episode 14: Vasaloppet 2017 from Worldloppet on Vimeo.
Results of the 93rd Vasaloppet
RESULTS Vasaloppet 2017, men
1 John Kristian Dahl, (NOR), Team United Bakeries, 3.57.18
2 Andreas Nygaard, (NOR), Team Santander, 3.57.18
3 Stian Hoelgaard, (NOR), Team LeasePlan, 3.57.18
4 Markus Ottosson, (SWE), Lager 157 Ski Team, Skelleftea SK 3.57.18
5 Tord Asle Gjerdalen, (NOR), Team Santander, 3.57.19
6 Ilya Chernousov, (RUS), Team Pioneer Investment, 3.57.20
7 Anders Aukland, (NOR), Team Santander, 3.57.20
8 Jens Eriksson, (SWE), Team Santander, Dala-Floda IF, 3.57.22
9 Petr Novak, (CZE), Atlas Craft Team, 3.57.25
10 Oskar Kardin, (SWE), Team Serneke, Östersunds SK, 3.57.26
RESULTS Vasaloppet 2017, women
1 Britta Johansson Norgren, (SWE), Lager 157 Ski Team, Solleftea Skidor IF, 4.19.43
2 Astrid Öyre Slind, (NOR), Team United Bakeries, 4.21.21
3 Sara Lindborg, (SWE), Team Serneke, Östersunds SK, 4.28.47
4 Emilia Lindstedt, (SWE), TEAM SkiProAm, Falun Borlänge SK, 4.30.57
5 Lina Korsgren, (SWE), Team LeasePlan, Are Längdskidklubb, 4.33.31
6 Laila Kveli, (NOR), Team Tynell, 4.36.56
7 Heli Heiskanen, (FIN), Team Robinson Petshop Trainer, 4.41.02
8 Nina Lintzen, (SWE), Team igne, Föreningen Studentidrott, 4.43.05
9 Maria Rydqvist, (SWE), Team Ski Pro Am, Älvdalens IF, 4.46.53
10 Monique Siegel, (GER), Team Pioneer Investment, 4.49.09
(c) pictures: Vasaloppet
back to list