Jay Wiener's Race Diary: Finlania Hiihto
Jay Wiener is an American Worldloppet skier and tells us stories from his Worldloppet winter season 2017.
| | |
| --- | --- |
| Date: | 09.03.2017 |
| Contributed by | Finlandia Hiihto |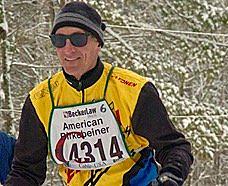 Jay Wiener
San Francisco, California
12 times Worldloppet Master
Jay Wiener's race diary - Finlandia Hiihto 2017
Lahti, February 5h 2017:
My first trip to Finland involved a ski trip to the village of Akaslompolo, north of the Arctic Circle, at Christmastime, some twenty years ago. The experience was so charming that I have been smitten with the country ever since that time. When the Finlandia Hiihto was moved forward, three weeks, in 2017, to accommodate the FIS Nordic World Ski Championships in Lahti, at the usual time, I embraced the opportunity, knowing that most years are likely to find me on North American soil for the American Birkebeiner, on the same weekend.
My choice was duly rewarded: Finland remains everything that has endeared the country to me. The one-hundredth anniversary of Finnish nationhood, in December, added a level of immediacy to the visit, with wonderful references to national identity, on this auspicious anniversary. The design culture is everything that I remembered it to be: Finns emphasize high-quality aesthetics, with virtually every building and object illustrating the difference between aspiring to excellence and accepting the quotidian. The sauna culture contributes a coming together on an equal plane that leads me to believe that some of the dysfunction of the United States might ameliorate if we indulged in saunas in the manner that the Finns do. I do not have enough good to say about my time in Lahti.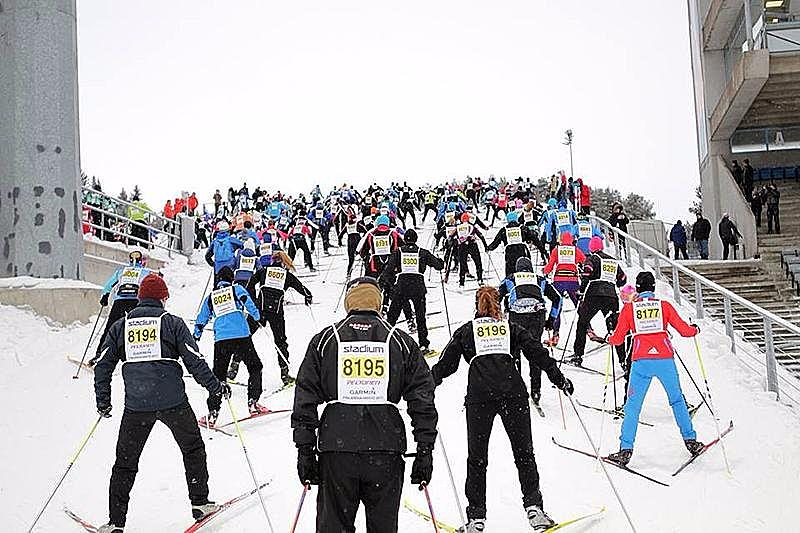 The racecourse is a loop that begins and ends in the stadium in Lahti. The advantages of completing a race where one begins it was manifest both days, where one waited inside the adjacent arena until one's starting time and then returned to one's warm, dry clothes there, after finishing the marathon. Minimal snow meant that the usual course was adjusted into a thirty-two kilometer loop followed by a twenty kilometer loop; with a shortcut that took twelve kilometers off the first lap. The track conditions were marginal. Saturday, there was lots of loose, wet snow that lost most of the set tracks. That was hardly fun. When I was skiing towards Tapanilla, I realized that I had not put a timing chip on my leg nor had I noticed one on my race bib. I felt for one with my hands and found zilch. Thus, when I arrived at Tapanilla, I asked what should be done - wasting some time - and was instructed to report to someone, at the finish area, who would be informed immediately that there was a problem. As it turned out, there was no timing chip - but a disposable strip (which is, in fact, far preferable to a chip which needs to be returned) - and, as I have seen at other races, this Winter, personnel at feed stations are less than fully informed of facts that arise (and additionally have no troubleshooting hotline through which to communicate with someone about problems) - and, more perplexing, there is no one in a vest or jacket that readily identifies him or her as the station chief at a feed station.
The feed stations were at a high level as regards their primary function of providing hydration and nutrition for competitors. Much of the food was put into small containers. No one seems to recognize that the slimy goo on bananas hardly leads to long-term use of ski gloves, requiring that they be washed and thereby compromised: One needs volunteers to put banana slices directly into one's mouth, to have toothpicks available to feed oneself, or offer containers such as were provided at the Finlandia. The attention to detail, in this regard, at the Finlandia was also appreciated. I generally try to avoid acidic refreshment at a race, lest I develop an upset stomach, but, at the 2015 Demino Marathon at Rybinsk, I tried the dill pickles and found them to be both delicious and welcomingly invigorating. The Finlandia also offers dill pickles to competitors -- sliced and in containers -- and, again, they "hit the spot". Applause is due to all of the races that go the extra mile to maintain high levels of nutrition replacement at their feed stations. Apart from the issue of answering questions and identifying someone as being in charge, credit is due to the volunteers at the Finlandia feed stations, who were exceptionally eager to assist skiers in finding food and drink, as they made a rest stop.
Worldloppet TV 2017 Episode 7: Finlandia Hiihto from Worldloppet on Vimeo.
The track itself is gorgeous, set in a beautiful, bucolic forest landscape. Another standout attributes of the racecourse is good lighting at dusk that allows for training after-hours, when many other Worldloppet venues are not easily accessible. Additionally noteworthy is the exceptionally convenient and professional wax service that Start has adjacent to the exhibition area, close to the starting area, and the inexpensive tee-shirts that Stadium - the lead sponsor of the Finlandia - offers at what must be little more than the cost of manufacturing them; at less than €8.00. One must also commend the manner in which the shorter races integrated into the racecourse for the full-length marathon. Unlike those venues where long distance racers are blocked by skiers participating in one or more short races, the 2017 Finlandia had longer distance racers close to the end of the first loop before they encountered racers who skied shorter distances. While this circumstance might fortuitously derive from the need to have a double-loop in order to stage the 2017 Finlandia, one must nonetheless commend the Finlandia Organization for the deft arrangement that prevented participants of different abilities and speed from encountering each other. The quality of the tracks was marginal during the Saturday classic race, given the temperature above freezing. For whatever reason, the conditions were better during the second loop. On the first loop, the descent after one left Tapanilla was rutted and treacherous. On the second loop, it was in far better shape; presumably because there was an effort to shovel fresh snow onto the hill, such that skiers had loose snow upon which to dig in an edge and control one's descent.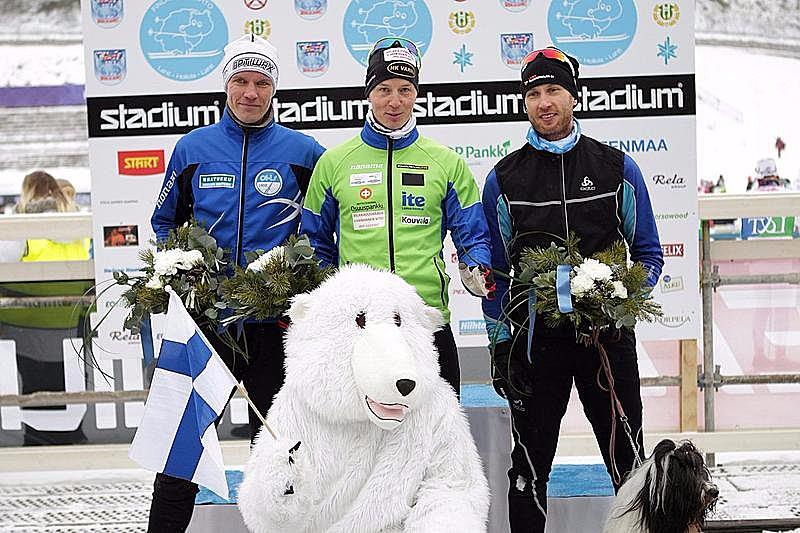 Unfortunately, the final descent of the marathon into the stadium was imperceptibly icy and treacherous. The skier immediately ahead of me fell. When I attempted to move to his right and pass him, I fell too, twisted my left ski inward one hundred eighty degrees, and torqued my left knee, quite painfully. I was concerned that it might hinder my ability to ski again, this season, but, so far, so good. When skiing the same decent, during the following day's skate race, I endeavored to proceed without anyone around me and, much to my surprise, discovered that, even with no one nearby to attempt to avoid, it was an icy and unpredictable luge chute. Best practices would have the Technical Delegate or other personnel monitoring potential perils and ensuring that someone be present to shovel loose snow onto perilous descents or direct traffic and ensure that skiers are kept at safe distances from each other. The Marcialonga consistently considers such safety concerns at the Mazzin, Soraga, and Moena descents. The Technical Delegate at the 2014 Transjurassienne Saturday Classic Race, which was unnervingly frozen and frightful (so much so that I did not start the subsequent Sunday Skate Race), remained at the descent into Mouthe, monitoring conditions, to satisfy herself that no one was imperiled; much to her credit.
The most noticeable issue on Sunday, when the racecourse was largely marked by better snow coverage, was the marginal snow depth that had virtually no snow atop the underlying asphalt on the roadbed and only a thin coating of ice. I found myself tumbling to the ground, at the apex of the last climb of the day, as there was nothing on which to place an edge of my ski, where I found myself at that moment. I was unhurt but, again, it would be best practices to have someone shoveling snow onto such areas when there is no snow depth.
The train stations in both Lahti and Helsinki do not have electric door openers, so it is worth preparing oneself, if carrying a clothing bag in one hand and a ski bag in the other hand, should you be travelling alone. It is understandable that the preservationists do not want to alter landmark buildings' original design, but there are compromises in leaving the status quo. In closing, I cannot avoid mentioning that no trip to Lahti is complete without enjoying the magnificence of its Town Hall, designed by the preeminent Architect Eliel Saarinen -- whose Helsinki Central Station, some would maintain, is arguably the finest structure in the country. No trip past the building fails to reveal some new insight. As with observing top-level Nordic skiers in action, there is something new to observe, every day. Lahti is delightful.
Your Jay!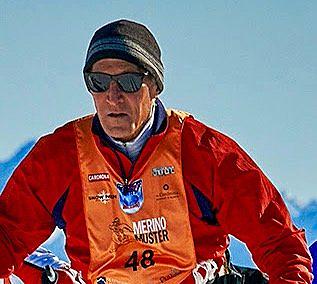 You want to write race diaries for Worldloppet too? Just let us know: presse@worldloppet.com
back to list