Crown prince Hakon is one of the many stars at the Birkebeinerrennet
This weekend the famous Birkebeinerrennet will start in Norway. Among the thousands of skiers we find many stars and celebrities.
| | |
| --- | --- |
| Date: | 16.03.2017 |
| Contributed by | Birkebeiner Rennet |
The winter is almost over, but not the Worldloppet season! There are two more races to go, one of them already this weekend, the Birkebeinerrennet in Norway.
It is probably the most famous cross country race in the world together with the Swedish Vasaloppet. In two days, the Norwegians are going to celebrate their history once again with the Birkebeinerrennet from Rena to Lillehammer - the well-known Olympia destination from 1994 and venue of the Youth Olympic Games 2016. On Saturday (18.2.) at 7:45 the Birkebeinerrennet is going to start.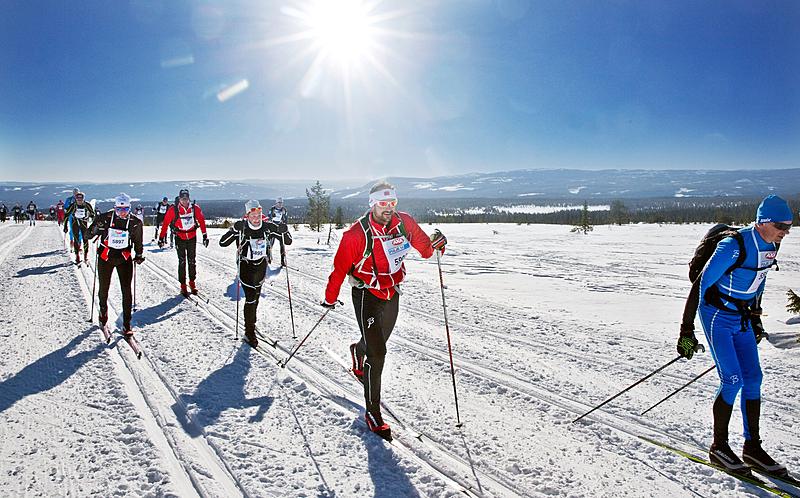 Perfect race day predicted for the Birkebeinerrennet
The 54 km course from the city of Rena leading to Lillehammer is in perfect conditions. Enough snow and low temperatures enabled a proper grooming and promise a great race day for over 9000 skiers just on Saturday's main race. About two-thirds of the race are over barren mountains. That is why the skiers have to carry a pack containing the necessaries for severe mountain weather (windbreaker, spare gloves, food, drink, wax etc.) Originally the required weight of the pack was 5,5 kilos, which since 1993 has been reduced to a minimum of 3,5 kilos. Also the fact that the race course is only reachable by car on three points makes it necessary, to carry this black bag.
The weather forecast is perfect for the weekend.
Crown prince Hakon at the Birken
With the 9.000 popular skiers also many elite skiers will make their way through the Norwegian mountains on Saturday. Martin Johnsrud Sundby, the current leader of the FIS World Cup and Norwegian superstar, is going to stand at the starting line together with Anders Gloersen, Johan Olssen, Eirik Brandsdal, Oystein Pettersen, Jorgen Brink, Justyna Kowalczyk... just to name a few. But also some celebrities take their chance to ski one of the most famous ski races in the world: The Norwegian crown prince Hakon Magnus once again will ski the Birken, together with the Danish crown prince Frederik. Also John Northug, the father of the cross country hero Petter and his brothers Even and Tomas has entered the race and will try to show his children how to ski the Birken.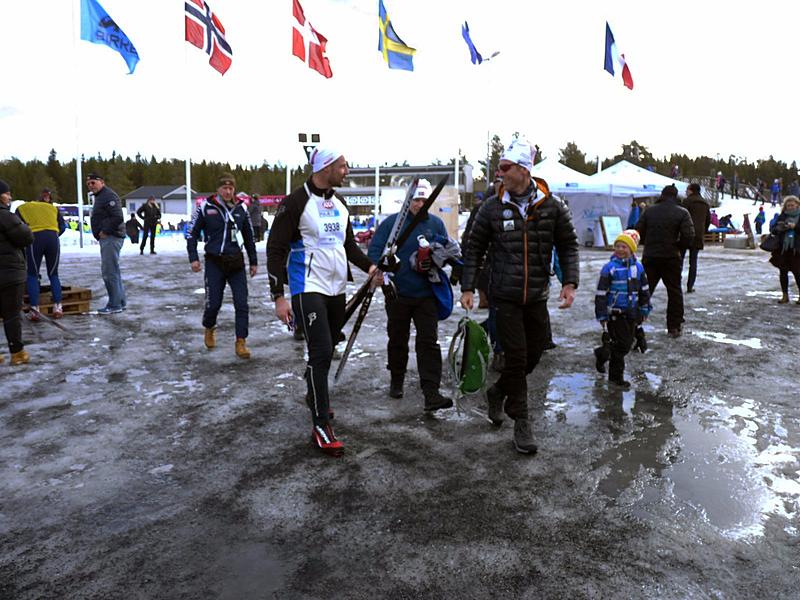 Fredagsbirken & StafettBirken tomorrow
Before the main event on Saturday, the 54 km classic technique race, the skiers who want to skate will have their chance. Tomorrow, Friday 17th Feb, the Fredagsbirken will kick off. In this competition, it is possible to ski the original course either in classic or free technique. At 8:30 the classic skiers are going to start and at 10:00 the skaters. The StafettBirken, the relay race, stands on the program for tomorrow too.
back to list