Sundby and Kowalczyk dominated today's Birkebeinerrennet
Almost 16.000 skiers today celebrated today the Birkebeinerrennet in Norway. In the end, a Norwegian and a Pole were standing on top of the podium.
| | |
| --- | --- |
| Date: | 18.03.2017 |
| Contributed by | Birkebeiner Rennet |
Almost 16.000 skiers participated this weekend at the Birkebeinerrennet from Rena to Lillehammer in Norway. 8.000 of them started today in the main race over 54 kilometers in classic style.
Sundby dominated the field
The race was dominated by Martin Johnsrud Sundby, the FIS Worldcup leader who preferred to ski the Birkebeinerrennet instead of the Worldcup final in Canada since he already won the overall for sure. Quite early in the race, only a group of 4 other skiers was able to follow his high pace until only two Norwegian remained on his side at halftime, namely Simen Oestensen and Petter Eliassen. But Sundby was not thinking about reducing his speed, so both had to let him go.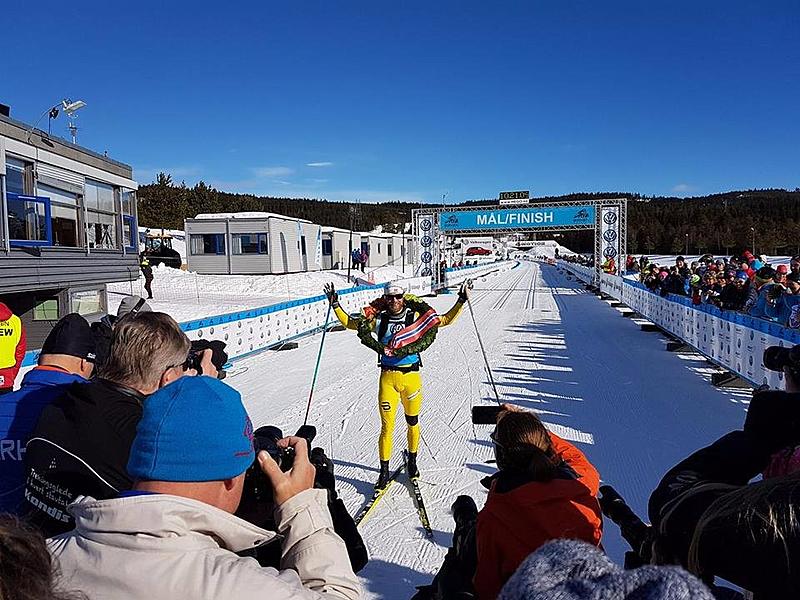 Around 20 km before the finish he had an accident with a ski-doo which hit him. But he was able to ski on and finally won the race 48 seconds ahead of Petter Eliassen who sprinted to the 2nd place before Oestensen. Toni Livers (SUI) skied to place 29.
Kowalczyk a class better
Also in the ladies' race there a dominator won. After her victory at the Bieg Piastow Justyna Kowalczyk (POL) she also succeeded in Norway today. Together with Masako Ishida (JAP) she left the group already on the first kilometers. But it turned out, that Kowalczyk was a class better than her competitors today and crossed the finish line 4 minutes ahead of Britta Johansson-Norgren from Sweden. Ishida had to be satisfied with the 3rd place after some slumps during the 54 km. Seraina Boner was able to take the 13th place.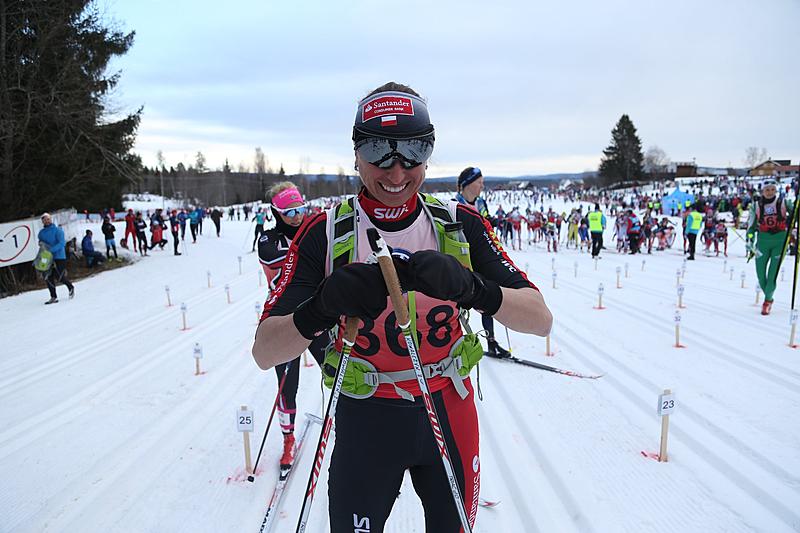 The Norwegian crown prince Hakon repeated his victory over the Danish crown prince Frederik and finished the Birkebeinerrennet in a time of 03:58:09.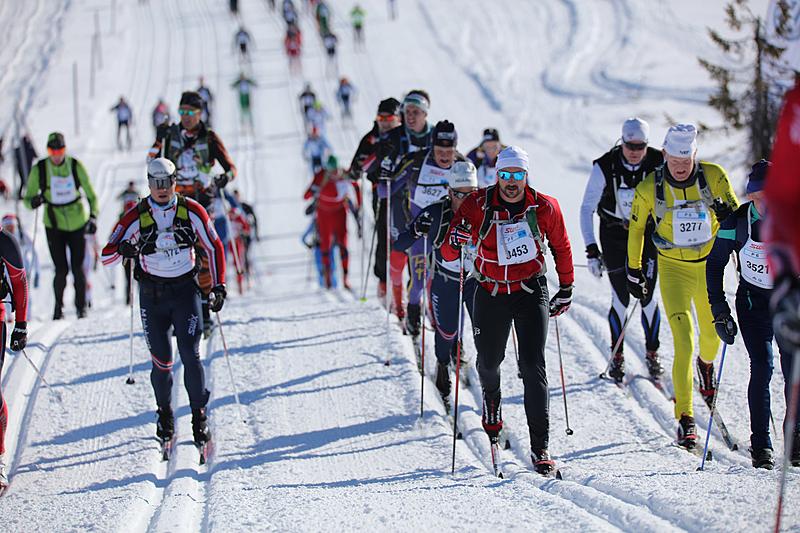 (c) credit Geir Olsen / Birken
back to list