Petter Northug jr. wins Fossavatnsgangan 2017
Today was the season-ending weekend of Worldloppet 2016/17 in Iceland, the Fossavatnsgangan. Petter Northug made the journey and took the victory.
| | |
| --- | --- |
| Date: | 29.04.2017 |
| Contributed by | Fossavatn Ski Marathon |
It simply was a brilliant day here in Isafjördur/Iceland where hundreds of cross-country skiers raced 50 km, 25 km and 12,5 km. The weather has been really great with blue skies and sunshine - a proper season ender for Wordloppet 2016/17.
Petter Northug wins the Fossavatnsgangan 2017
Not really surprisingly first to finish the 50 km main race was Petter Northug from Norway at 02:19:43.5 - new record time. The second was also from Norway, Runar Skaug Mathisen with 02:19:47.3. Third and first of the Icelandic contestants was Snorri Einarsson at 02:22:16.9. The fastest woman was Britta Johansson Norgren from Sweden at 02:41:02.5, followed by Caitlin Gregg from the United States. Another US-skier took the third place: Brandy Stewart.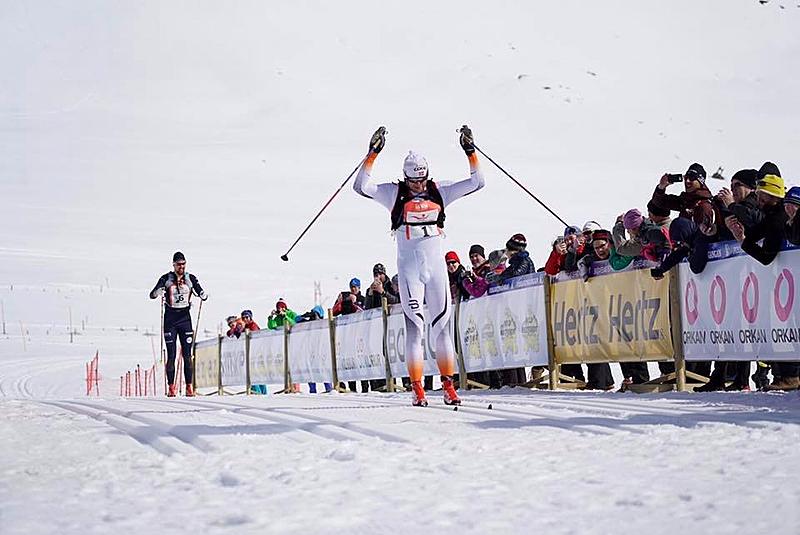 The Norwegian tvsporten.no followed the cross-country skiing superstar from Norway on his journey to the final Worldloppet show this winter. Find the video here.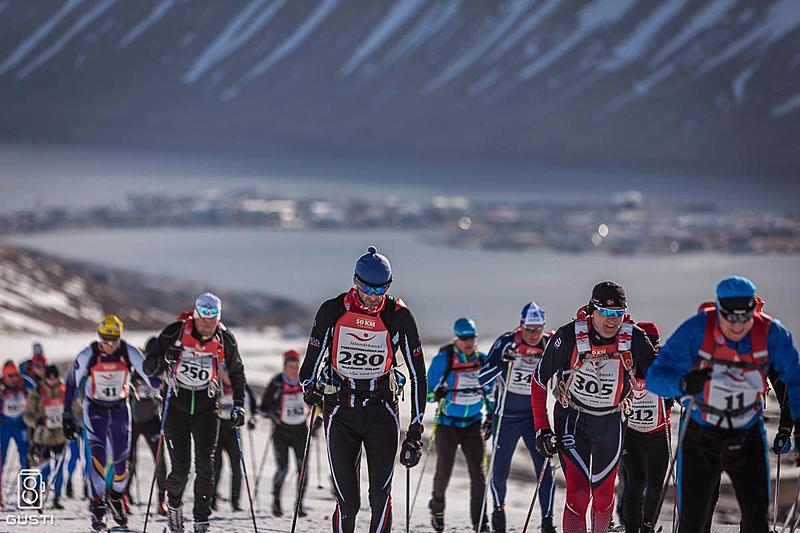 In the short race, we saw two local skiers winning. First to finish the 25 km was Steven Gromatka from Isafjordur with a time of 01:29:00.3. In second place, also from Isafjordur, was Petur Tryggvi Petursson, 50 seconds behind. The third podium place took Mark MacLachlan from the United States. The first female to finish the 25 km was Fanney Run Stefansdottir at 01:40:10.3 with a 2:18 minutes gap to second placed Kolfinna Iris Runarsdottir. Third was Michaela Prochazkova from the Czech Republic.
Thank you to all the Worldloppet skiers
With the Fossavatnsgangan 2017 the Worldloppet winter season ends, but the preparations for the coming season are already ongoing. Many races have opened the entry gates and started to organizes and prepare 2018's editions. And the Worldloppet summer races in Argentina, Australia & New Zealand are only some months away. On that point, we want to thank all the Worldloppet skiers participating this season & congratulate all new Masters. It was not the easiest season since challenging weather conditions made our life not easy. But your loyalty helps us to fight against that and grow. Now we want to wish all of you a great spring & summer training and hope to see you in Argentina, Australia and/or New Zealand for the brand new Worldloppet season!
Fossavatnsgangan 2017 on Worldloppet-TV
And of course, don't forget Worldloppet-TV 2017 Episode 20: Fossavatnsgangan, the final episode. All the highlights about this year's Fossavatnsgangan, from yesterday's free technique race, today's main race & and the participation of Petter Northug you can watch on Worldloppet-TV. So turn on & stay tuned!
Pictures: Gusti Photography.
back to list