4000 children expected to run in Tartu this Saturday
After a charity run today, the 35th Tartu Jooksumaraton children's events are scheduled for this weekend in Tartu.
| | |
| --- | --- |
| Date: | 05.05.2017 |
| Contributed by | Tartu Marathon |
The Worldloppet winter is over, but the summer season already started. This weekend, the young sportsmen change their skies with their running boots for the Tartu Jooksumaraton children's race.
On Saturday, May 6th, the 35th Tartu Jooksumaraton children's events will take place in Tartu Tähtvere Sports Park, where children of any age are welcome to participate in. The pre-registration is still open. The kids can choose between 400 meters, 800 meters, and 2-kilometer distances. The participation is free of charge for all the children!
Fun for kids in Tartu
Oliver Kivimäe, the project leader of Club Tartu Maraton said that the finally arrived beautiful weather has given hope to organize a great running event: "We expect children from all over Estonia to enjoy sporting in the fresh air. In addition, there will be something entertaining for all," he said.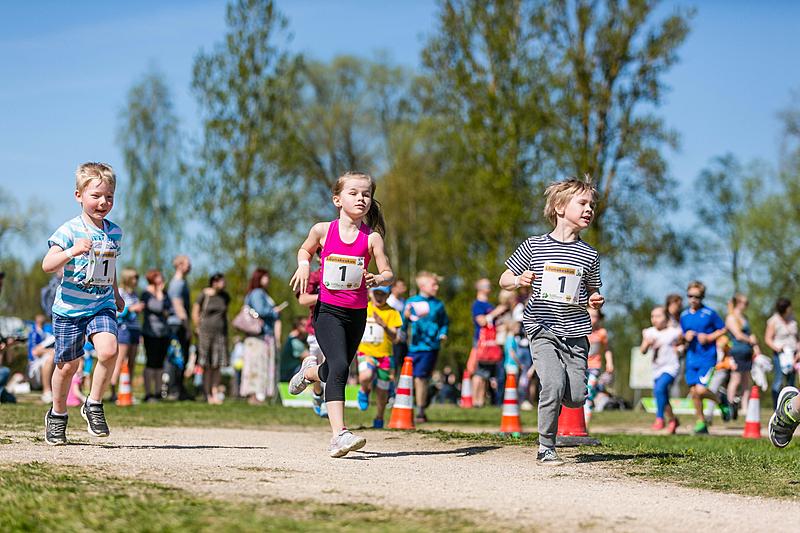 "There will be trampolines by Lounakeskus. There will also be Sportland's tent, Lastefond's tent with the possibility to play there and take pictures with their mascot. Children can eat candyfloss and Balbiino will offer ice cream and different souvenirs will be sold in collaboration with FIFAA," said Kivimäe. He added that organizers will do everything for children to have fun.
Tartu Jooksumaraton children's races are the largest among Tartu Maraton Mini Cube series in terms of the number of participants. However, thanks to the fact that the Charity Run will take place the day before (Friday, May 5th), just like last year, there will be plenty of room in Tähtvere Sports Park.
To register, there is the possibility until tonight 7 pm or tomorrow directly at the venue until one hour before the first start. All the information find here.
Photo (author Tarmo Haud)
back to list