6600 cyclists hit the roads of Tartu last weekend
The venue of the Tartu Maraton had some summer action last weekend with a Swedish victory in the 36th Tartu Rattaralli.
| | |
| --- | --- |
| Date: | 01.06.2017 |
| Contributed by | Tartu Marathon |
Last weekend some summer action took place in the home of Tartu Maraton. Over 6600 cyclists hit the roads of Tartu in the Tartu Rattaralli.
On Sunday 1481 riders started the longer, 135 km distance while 1791 cyclists participated in the shorter, 62 km race. In addition, the TILLUrace and MINIrally took place – 3377 younger cyclists took part in these events. But the Estonian Cycling Weekend already started on Friday with the first stage of the Tour of Estonia. 20-year-old local rider Karl Patrick Lauk took home the win in the first stage Tallinn-Tartu GP and also won the general classification on Saturday after the Tartu GP. In total 11 teams with 79 cyclists participated in the Tour of Estonia 2017.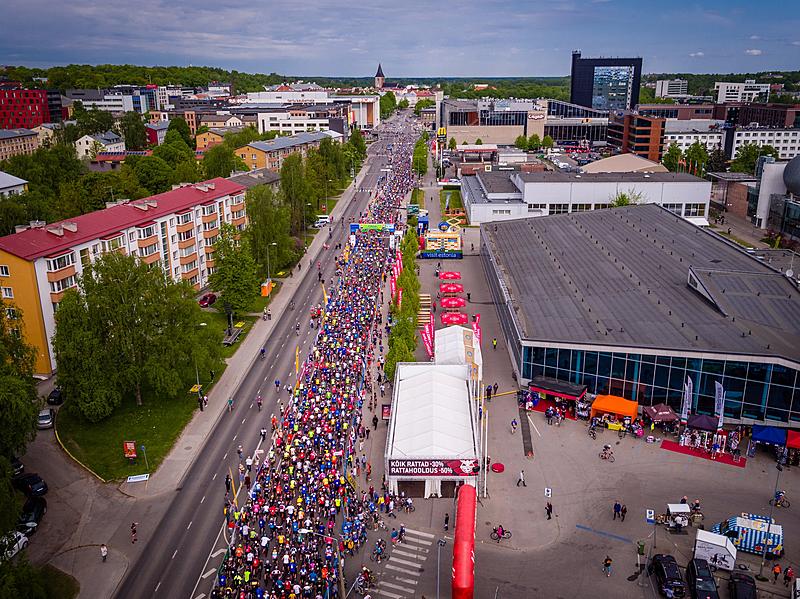 Swedish victory in the 36th Tartu Rattaralli
In the 36th Tartu Rattaralli main race, a Swede took home the victory. Decisive moments of the race started to take place after the 45th kilometer when just 18 years old Estonian Kristo Prangel attacked. Eight men got away and never looked back. In the sprint finish, the Swede Jonas Ahlstrand was the quickest, followed by Lithuanian Venantas Lasinis and Dane Yannick Janssen. Young gun Prangel finished fourth.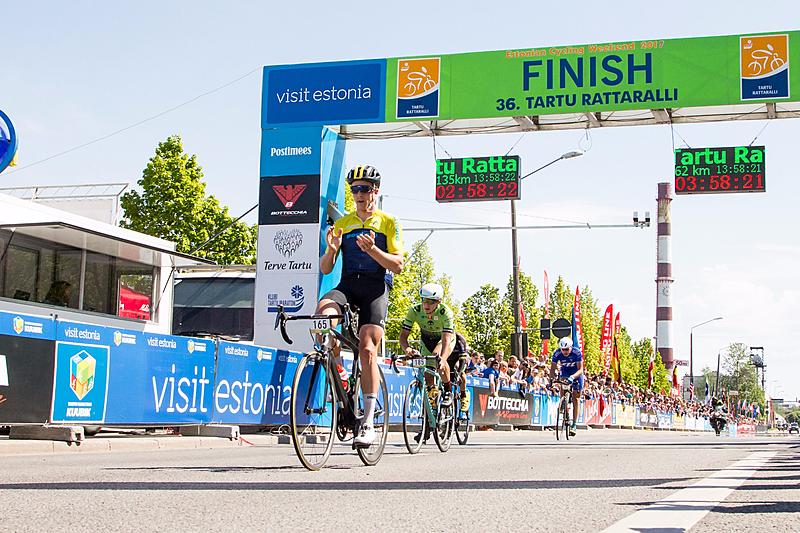 Race director Indrek Kelk was happy with the weekend, especially with the safety aspect in the Rattaralli. "The most important thing is that the number of people, who asked help from medical service, is smaller than last year. It shows that people are turning more attention to riding safely," said Kelk.
Tartu Marathon Cube leaders after Tartu Rattaralli are Rait Pallo and Eike Laidver. Next event in the Cube series is 11th Tartu Inline Skating Marathon on the 20th of August.
photos: Haud/Puniste
back to list