The Ushuaia Loppet kicked off the Worldloppet season
90 brave skiers from all over the globe started the new Worldloppet season at the end of the world, at the Ushuaia Loppet.
| | |
| --- | --- |
| Date: | 13.08.2017 |
| Contributed by | Ushuaia Loppet |
Olympic Federico Cichero took the victory at today's Ushuaia Loppet/ARG, the first date for the Worldloppet season 2017/18. It was an unbeatable shinny day with more than 90 skiers at the start line of the Argentinean Worldloppet race.

Only due to a big effort of sponsors, ski patrol team and organizers of Club Andino Ushuaia, the 7th edition of the Ushuaia Loppet became true this Saturday at Tierra Mayor valley. The track had to be shortened to 48 km (on a loop of 6km) because of heavy rainfalls during the days before the start, but finally it turned out be a proper kick-off for the Worldloppet season.

Respecting the starting race time for 11 (local time) the show fullfield the expectations gathering more than 90 athlets of different nationalities who travel to the End of the World to seal the Worldloppet passport in Ushuaia.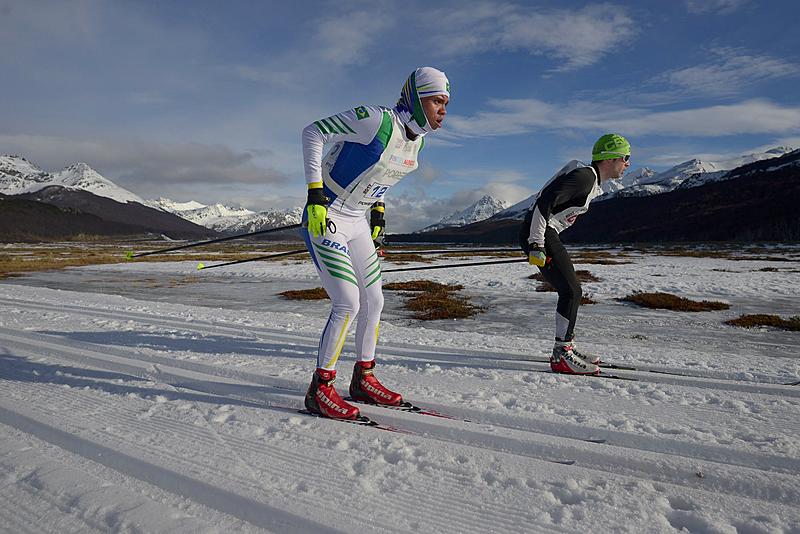 For the highlights, skier Federico Cichero made the 48 km race in 2 hours 16 minutes 33 seconds. Federico Moyano was second and Waldemar Spyshalsky from Poland completed the Men's podium at the main event. Clarisa Panosetti won the Women's race in 3 hours 13 minutes 27 seconds followed by Ana Rix from USA and third place for Loreto Fernandez from Chile.
On the other hand, Marco Dal Farra won the 21 km race, beating Matias Zuloaga at the very final sprint.
The next event of Worldloppet will be the Kangaroo Hoppet in Australia on the 26th of August!
back to list