Second Worldloppet show taking place in Australia
On Saturday the 27th edition of the Australian Kangaroo Hoppet will take place with great conditions & a strong starting field.
| | |
| --- | --- |
| Date: | 23.08.2017 |
| Contributed by | Kangaroo Hoppet |
Falls Creek will be a winter wonderland of cross country ski action again on Saturday (26th of August), when the ski world comes together for the southern hemisphere's largest annual snowsports event. Over 1,000 cross-country skiers from elite stars to aspiring beginners, will arrive at Falls Creek for the 27th Kangaroo Hoppet, the 2nd Worldloppet show of the season.
Race Director, Ben Derrick explained that the Kangaroo Hoppet brings together a worldwide family of ski friends:
"The Kangaroo Hoppet attracts an increasing number of overseas skiers wanting to do something they love, in a new and different alpine landscape. What better way to see the world on skis and be welcomed in an atmosphere of personal challenge, family fun and camaraderie. It's about making lifetime friends doing a great lifestyle sport across our magnificent rolling alpine high plains." Derrick said.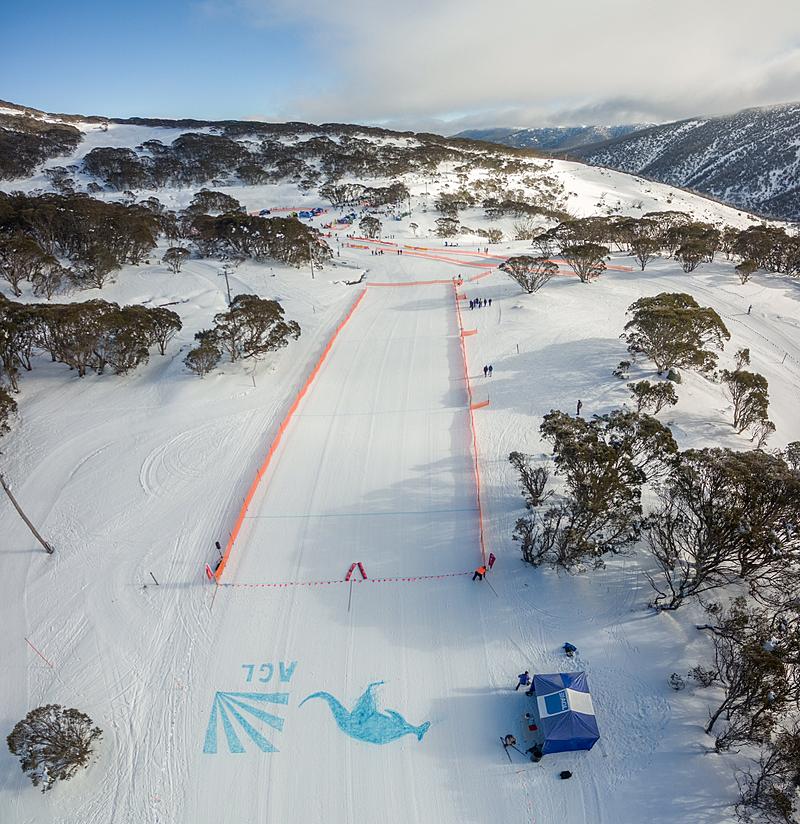 Great conditions & strong field
Unprecedented snow falls in early August has the course in immaculate condition in the lead up to the event. "It is not always that we have enough snow for the full course," Derrick continued. "However, with the last fall, combined with some very astute grooming from our course preparation team, we are confident that we will have the full 42km course that showcases the magnificent Bogong High Plains".
At the pointy end of the field, 2017 shapes as the closest event for many years. Three time winner and Swiss Olympian, Valerio Leccardi has returned with the aim to add one more record equalling win in the event. Last year's winner, Matt Gelso (USA) is back to defend his title after suffering a significant injury in a car accident in early June. However, the time may be right for an Australian to take out the event for the first time since Ben Sim topped the podium in 2009. Sochi Olympian, Phil Bellingham and Australian teammates Paul Kovacs, Mark Pollock and Damon Morton have all shown strong form during the southern winter. Former top US college skier, Miles Havlick, is also coming into good condition after a season of training at Falls Creek.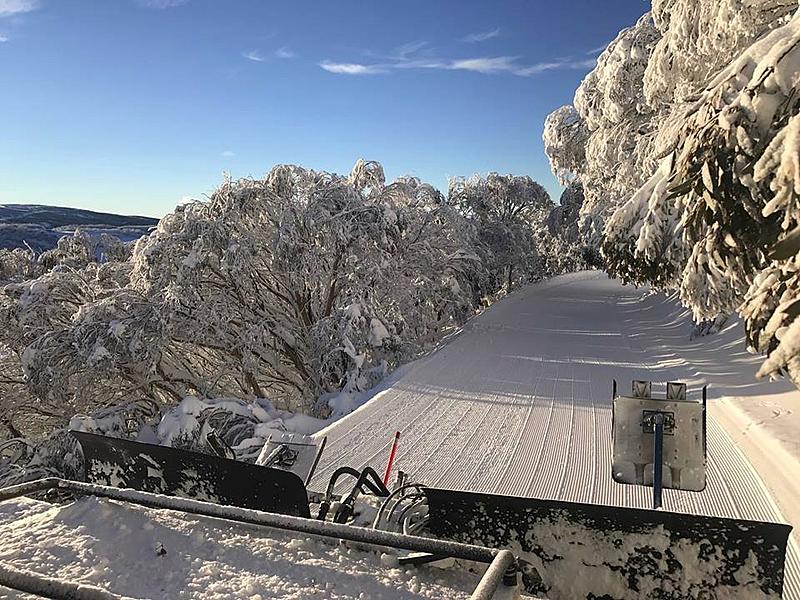 The elite women's field is looking equally as even. Sochi Olympic skier Barbara Jezersek will be looking for her first win representing Australia as her new country of citizenship but will face tough opposition from in-form French skier Iris Pessey. The most recent Australian winner was triple Olympian Esther Bottomley in 2011. Pessey has been working and training at Falls Creek for the winter and has shown very strong form on the race circuit in 2017, and will be looking to be the first French skier since 2000 to step onto the podium. Last year's runner up Mary Rose (US) is back and looking to go one better in 2017. A very strong Australian contingent will be led by Asian Games bronze medallist Casey Wright and up and coming star Kat Paul who is looking to improve on her 5th place from last year.
First elite Paralympic at the start
2017 sees the first elite Paralympic skier since Brian McKeever (CAN) finished fourth in 2009 to have a genuine chance at stepping up to the podium place in the main event. Keiichi Sato from Japan has very strong international ranking points and has represented Japan in both the summer and winter Olympic Games. Sato leads a strong team from Japan that may throw up some surprises in the top 10.
So get ready for the second race of the Worldloppet circuit 2017/18 this coming Saturday & also for the second Episode of Worldloppet-TV published in the beginning of September.
back to list