Vasaloppet about to reach the 100.000 participants mark
Almost 50.000 athletes already registered for the Vasaloppet winter week in 2018 & since this weekend the registrations are also open for the summer week.
| | |
| --- | --- |
| Date: | 18.09.2017 |
| Contributed by | Vasaloppet |
Vasaloppet is approaching the dream of 100,000 registrants over the course of a year. The various Vasaloppet 2017 races attracted a total of 97,411 registered participants. Over 46,000 are already registered for Vasaloppet's Winter Week 2018 and the registratios for Vasaloppet's Summer Week 2018 at vasaloppet.se are open.

The number 100,000 is an important milestone on the path to making Vasaloppet as strong in summer as in winter.
"We are striving for consistent numbers of over 100,00 participants each year, on the road to our 100th anniversary in 2022. It's very inspiring that we are already so close to those figures," says Johan Eriksson, Development Manager at Vasaloppet.

The newly finished Summer Week had 30,829 registered participants. Of these, 27,595 came to the start, 449 broke off their races and 27,146 reached the finish line portal in Mora. For the 2018 Summer Week a third cycling day has been introduced to accommodate the growing number of participants while ensuring the high quality of the arrangement.
"Most important to us is the individual experience out in the track. Not the numbers. The essence of Vasaloppet is our wide appeal, from top elite to beginners. Continuing to attract participants from that whole range is fantastic," says Johan Eriksson.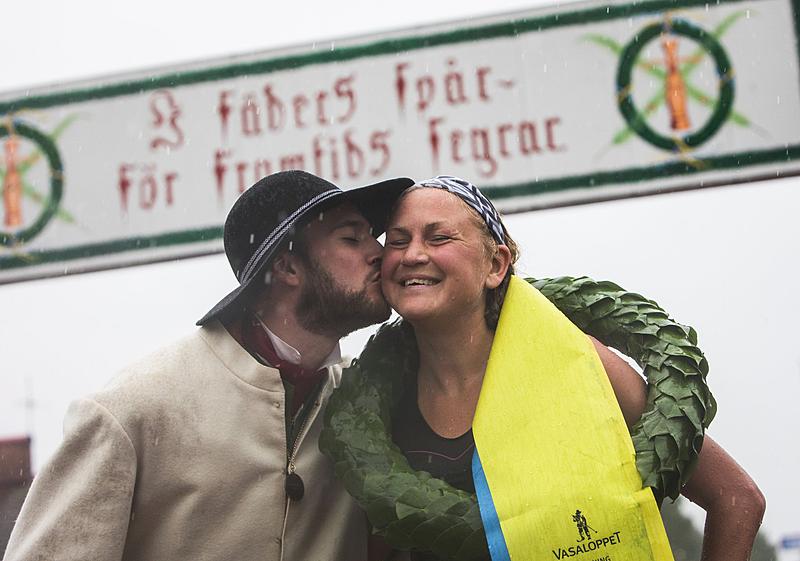 (photos: Vasaloppet/Henrik Hansson)

The Vasaloppet Winter Week 2017 had 66,582 registered participants; 56,639 came to the start, 2,156 broke off their races and 54,483 skied past the finish line. In total, over the whole Vasaloppet year, there were 97,411 registered, 84,234 starting, 2,605 who broke off their races and 81,629 who finished. That means that 97 percent of those who started also reached the finish line!
"We are on the right track. As Mora-Nisse said it's fantastic to get to work on such a strong event that means so much to so many," says Johan Eriksson.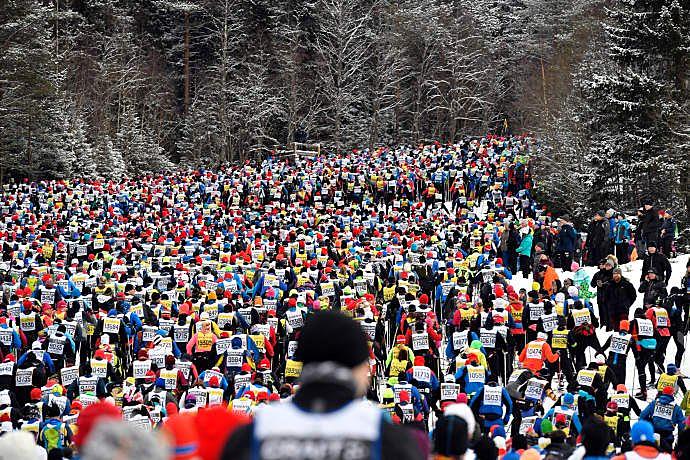 For children up to the age of ten there is, both in Sälen and in Mora, Barnens Vasalopp on skis during the Winter Week as well as Barnens Vasalopp on bike and Barnens Vasaloppet running during the Summer Week. In 2017 there were 1,943 children registered and participating in Barnens Vasalopp, and if they are added to the 97,411 mentioned above then the total becomes 99,354 registered for all of Vasaloppet's events this year.

The Vasaloppet year 2018 celebrates two anniversaries: Tjejvasan runs for the 30th time and Cykelvasan for the 10th time. Cykelvasan is expanding from two to three days and the spectacular Nattvasan doubles in size. Nattvasan and Vasaloppet are currently fully booked. As early as November 11–12, 2017, there will be a special weekend in both Sälen and Mora as the Vasaloppet Arena opens for the winter. 8,000 cubic metres of snow are already saved in Oxberg. There will be a winter this year too.

"It is gratifying to build Vasaloppet into something so wide and popular while at the same time looking forward to new events and activities that are important for our development, like Nattvasan for example," says Johan Eriksson.


2018's events in the Vasaloppet arena

Vasaloppet Winter Week 2018
Fri 23 Feb: Kortvasan. 30 km. Start Oxberg.
Sat 24 Feb: Tjejvasan. 30 km. Start Oxberg.
Sun 25 Feb: Ungdomsvasan.
Sun 25 Feb: Öppet Spår Sunday. 90 km. Start Sälen.
Mon 26 Feb: Öppet Spår Monday. 90 km. Start Sälen.
Tue 27 Feb: Halvvasan. 45 km. Start Oxberg.
Fri 2 Mar: Stafettvasan. 9–24 km. Five-person teams. Start Sälen.
Fri 2 Mar: Nattvasan. 90 km. Two-person teams. Start Sälen. (FULL 170319)
Sat 3 Mar: Blåbärsloppet. 9 km. Start Eldris.
Sun 4 Mar: Vasaloppet. 90 km. Start Sälen. (FULL 170319)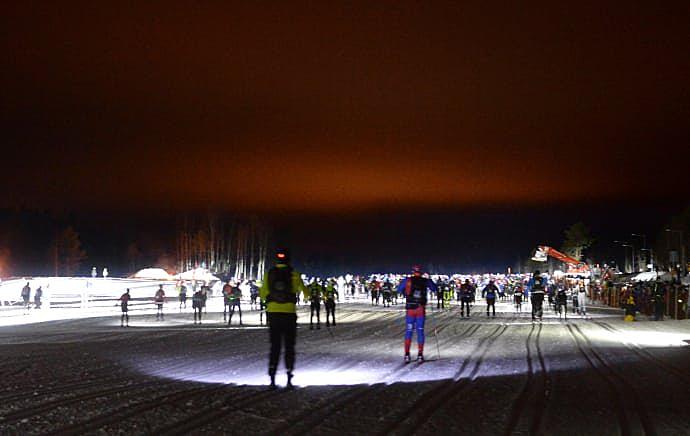 Vasaloppet Summer Week 2018
Fri 10 Aug: Cykelvasan Öppet Spår. 94 km. Start Sälen
Fri 10 Aug: Cykelvasasprinten. 1 km. Lindvallen. Start Sälen
Sat 11 Aug: Cykelvasan 90. 94 km. Start Sälen
Sun 12 Aug: Cykelvasan 30. 32 km. Start Oxberg
Sun 12 Aug: Ungdomscykelvasan. 32 km. Start Oxberg
Sun 12 Aug: Cykelvasan 45. 45 km. Start Oxberg
Sat 18 Aug: Ultravasan 45. 45 km. Start Oxberg
Sat 18 Aug: Ultravasan 90. 90 km. Start Sälen
Sat 18 Aug: Vasastafetten. 4,5–15 km. Running relay for ten-person teams. Start Sälen
Sat 18 Aug: Vasakvartetten. 19,1–24,2 km. Running relay for four-person teams. Start Sälen
back to list