Record in numbers of foreign competitors in Birkebeinerrennet
A steady snow situation, beautiful landscapes, good tourism in the whole country and a race full of traditions bring the Birkebeinerrennet popularity.
| | |
| --- | --- |
| Date: | 27.10.2017 |
| Contributed by | Birkebeiner Rennet |
The number of foreign competitors in Birkebeinerrennet is growing and we are anticipating a new record for Birkebeinerrennet 2018 and it's 80th anniversary. In Birkebeinerrennet 2017, 1593 foreigners entered. - "It seems that competitors outside of Norway finally have discovered Birken for real. The Germans, especially, where the number already tripled compared with 2017", says Jean Francois Gehin.
Long term hard work equals results to work in the foreign market over time has proven results: "We have been working long term in the foreign markets, especially in Europe." Gehin has been traveling all around in Europe advertising for Birken for the last three years. This work seems finally to pay off.
Foreign participants development
2013 - 7%
2014 - 9%
2015 - 11%
2016 - 15%
2017 - 19%
Why? We can not be quite sure, but until now Birken has been one of few races that only have natural snow from start to finish. At the same time, tourism in all of Norway is increasing.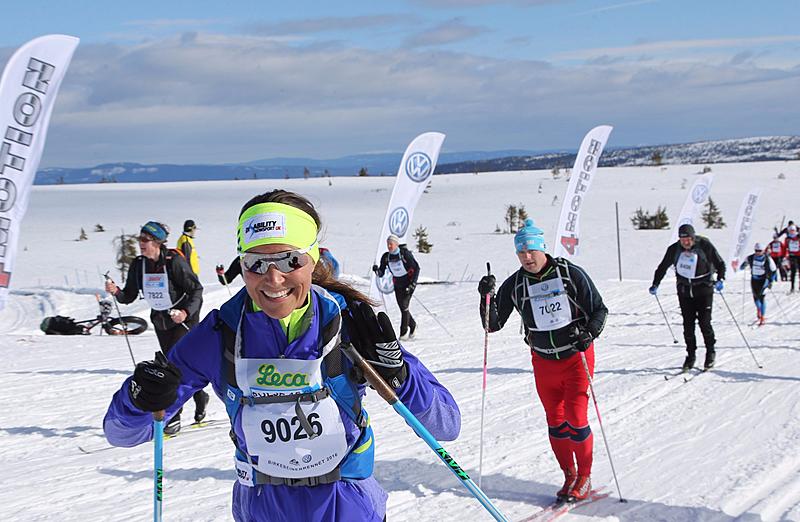 Birkebeinerrennet is a unique experience. The 54 km classic technique race crosses two mountains, and the track takes you through breath taking sceneries and lot of spectators throughout the course. In addition, Birken now also offers a skate race the day before Birkebeinerrennet: FredagsBirken. In the exact same course as the main race on Saturday. Birken has beautiful sceneries and holds on to the historic Norwegian culture enjoying outdoors sports with friends and family, bringing their backpacks for a nice picnic. Entry for all Birken races in 2018 are open.
back to list