Jessie Diggins' Path to Pyeong Chang
The pleasent US Ski Team Athlete & Ambassador of the American Birkebeiner talks about her way to the Olympic Games.
| | |
| --- | --- |
| Date: | 14.12.2017 |
| Contributed by | American Birkenbeiner |
Jessie Diggins is not only one of the fastest women in the US Ski Team in the world, but also Ambassador for the American Birkebeiner. In the circuit of Worldloppet, Diggins is known as winner-type: In September she won the Merino Muster, just like in the year before. For the friends of American Birkebeiner & Worldloppet, she now gives us a look inside here preparations for the Olympic Games in February.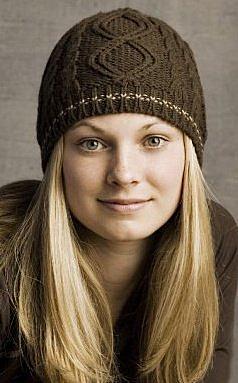 As we look back to summer and fall training four years ago, you may recall your social media feeds blowing up with "#roadtoSochi" hashtags. Athletes from all different sports documented and shared what their journey was like while training for the upcoming Olympics and striving to make the team. Four years later, we're back at it…only everyone loves a good alliteration, so "Path to PyeongChang" sounds much better! I'd like to share with you an inside look at what my personal journey has been like so far.
Unfortunately, there's nothing mind-blowing, because for the most part I've changed absolutely nothing about how I train and live! I'm still training with my club team, SMS, out of Stratton, VT, (and making regular visits home to Minnesota). A typical day of training for me is a morning session and an afternoon session, with intervals 2-3 times a week and strength 2 times per week. My training is periodized in waves, with weeks building in volume and intensity then a recovery week to let it all sink in. My coach, Jason Cork, writes my plan and I work closely with him to continue improving my technique. It's a never-ending game because there is always something to fix, some little tiny improvement to make. Which I love, because it will never be boring!
One thing that has changed is that I've had to be smarter, and learn when to say no. Dealing with media is especially interesting because while most reporters are amazing, there are also ones who assume that I'm a skiing machine and not a person with feelings. At the end of the day, Olympic selection is both wonderful and stressful! There can be a ton of perceived pressure - both internal and external - when it comes to results. I deal with this by only thinking one day at a time. Once I've built out my goals and plan for the year with my coach, I know what I need to accomplish each day and each training session to get there. So, I don't worry about getting a medal or qualifying for the team…I think about my technique during the session I'm currently doing and hitting my goals for that workout. And at the end of the day, it's good to remember that we're all just people going for big goals and putting everything we have toward them!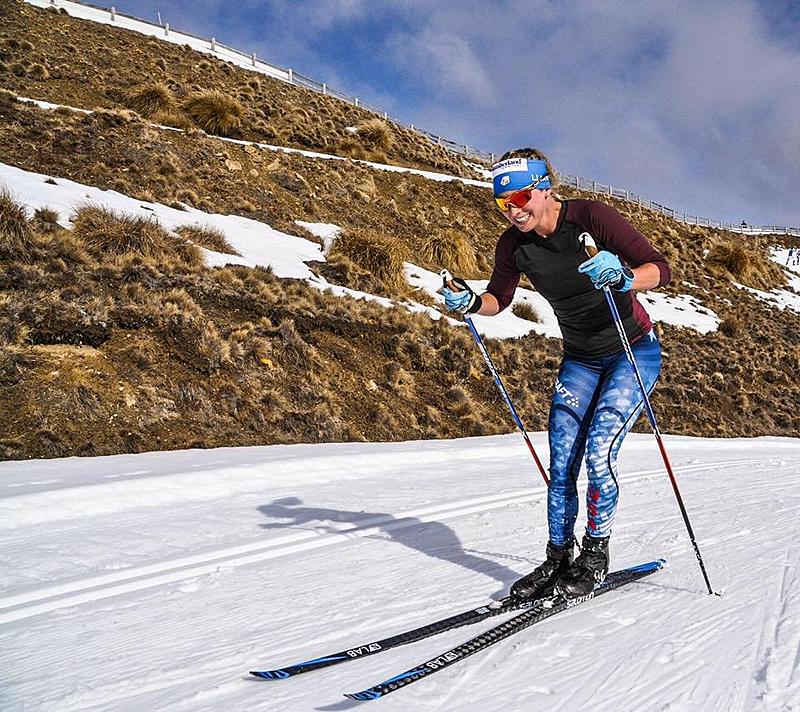 Jessie at the Merino Muster (c: Jessie Diggins Facebook)
It's also easy to get over-excited with training and get stuck in the "more is better" mentality, and over-train. This is the great irony of being a full-time skier: the more of your life you dedicate to the sport, the more you realize you sometimes have to sit and rest rather than keep skiing. Even when it's a gorgeous bluebird day and the tracks are calling! This is something I've always struggled with. But, when I remind myself that an Olympics is on the line, it becomes easier to see the big picture and be able to prioritize training quality over all else. Learning to train smarter has been a huge part of the improvements I've seen in my racing over the past few years.
Jessie's Instagram Jessie's Facebook Jessie's homepage
The bottom line is that there are no secrets, just an incredible amount of hard work, sweat, and focused training time. I feel so lucky to have a hardworking team of coaches, techs, teammates and supporters to be on this journey with. I've got some big, big goals set for the Games and I'm doing everything I can to make them a reality!
If you'd like to follow my journey, see more photos and stories on my instagram, Facebook athlete page and website (see buttons above).
photo: Courtesy of Jessie Diggins and the American Birkebeiner Ski Foundation
back to list