Vasaloppet China ready to kick off Worldloppet winter
With 20 % more participants the Chinese brother of the famous Vasaloppet is going to kick off the new season in two days.
| | |
| --- | --- |
| Date: | 02.01.2018 |
| Contributed by | Vasaloppet China |
The new year has begun. High time for a new Worldloppet season! Only to more days and the Worldloppet winter is going to kick off in China. For the 4th time now, the Vasaloppet China is going to open the new season. The organizers are getting ready for the 16th edition in Jingyuetan Park in Changchun on 4 January 2018.
20 % more participants
The number of participants for the main distances, 50 km and 25 km, has increased with 20 % from last year and totally 693 skiers from 19 nations are registered to start. Foreign skiers are in total 207 and the biggest foreign nation of course is Sweden with 53 persons to start, followed by Russia with 49. The main race in Vasaloppet China is 50 km through the park & over the lake. The Bluberry Vasa starts at the same time and goes over 25 km.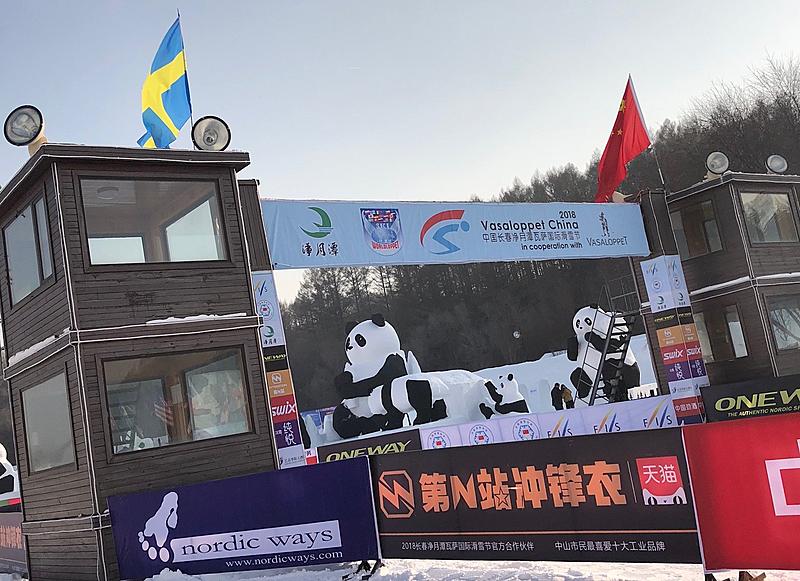 A short race for 2 km, called Vasa Fun will promote the sport of cross-country skiing and a healthy life style in China. As by today 507 participants are registered to just enjoy skiing. More than 200 are foreign students from some of about 20 universities in Changchun.
40 invited worldclass skiers at the start line
Vasaloppet China is also included, as third stage in, China Tour de Ski. This tour has for 2018 total 5 stages held in Changbai Mountain, Changchun, Yanan and Beijing. The other four stages are sprints in free technique.
In the Elite 50 km categories we will probably find the winners among the 40 invited foreign athletes or from China National Team who also have registered 40 athletes. There are also some strong Russians coming to start.
Track team reports: Ready for Vasa China
As usual the whole ski tracks are done by artificial snow and the track team reports that the 25 km loop, means two loops for the main race of 50 km, are well prepared by the groomers. The whole track will be available for test and training on January 3rd and the final track preparation will be done later that day. Most of the international participants will arrive on January 2nd, means they have one day for track test before the race.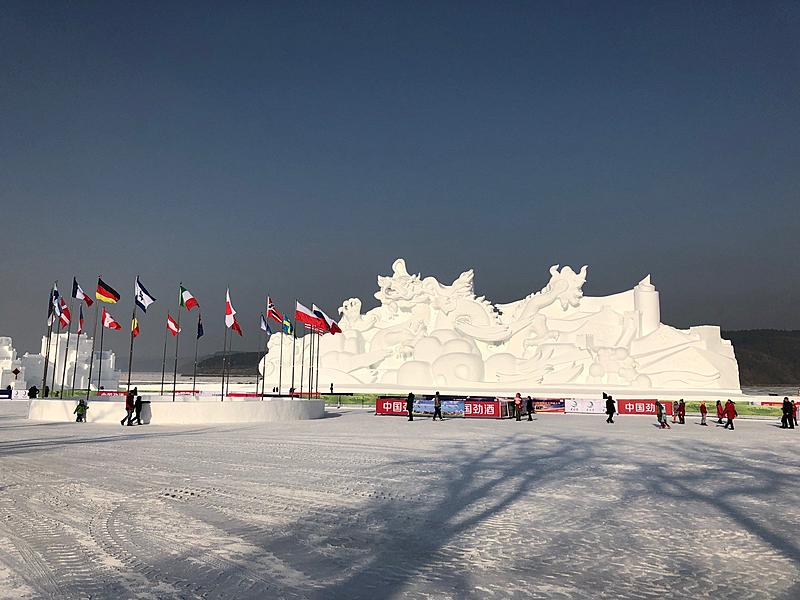 The weather forecast for race day says -16 degrees Celsius in the early morning and increasing up to -8 degrees Celsius as the sun rises. It seems to be a very sunny and nice day for the participants and spectators. The start will be at 10am and live broadcasted on China national TV, CCTV.
As usual the ski arena has a marvelous setting with a lot of incredible snow sculptures, probably one of the biggest snow sculpture parks in the world.