Official: 40th edition of La Transjurassienne will be a Jura to Doubs linear track
Finally it is clear, which course the 4000 participants of La Transjurasienne 2018 are going to ski.
| | |
| --- | --- |
| Date: | 06.02.2018 |
| Contributed by | Trans jurassienne |
"It really meant a lot to us, as much as traversing our villages", affirms the President of Trans'Organisation, Pierre-Albert Vandel.
After several track tests between Les Rousses-Bois d'Amont and leaning on the local specialists (CNSNMM and Sogestar), the organizers had to accept the evident: the amount of snow received over the last few days is not enough to assure the track for nearly 4000 racers expected on the critical sections that took a hit after heavy rains over the past weeks. "Unfortunately, we are lacking around 10 cm to assure the track along Les Rousses lake to Bois d'Amont. Certain zones are still too fragile."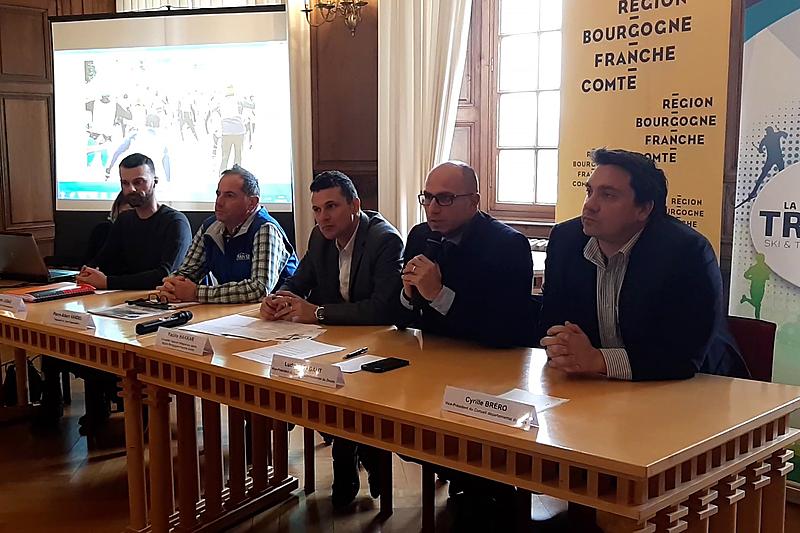 But Snow conditions in the Risoux are very good and the track from there to the finish Chaux-Neuve will be run in great conditions.
An appealing track for 4000 participants
"We'll take the start in Bois-d'Amont, traverse the Risoux Massif into Bellefontaine then on to Chapelle-des-Bois with two passages in Pre-Poncet", explains Quentin Lebas, coordinator of Trans'Organisation at the official press conference held in the offices of the authorities of the Region Bourgogne-Franche-Comte. The authorities voiced their full support in the decision of the proposed course stating that "the Transju' is a big event that is emblematic to our territory."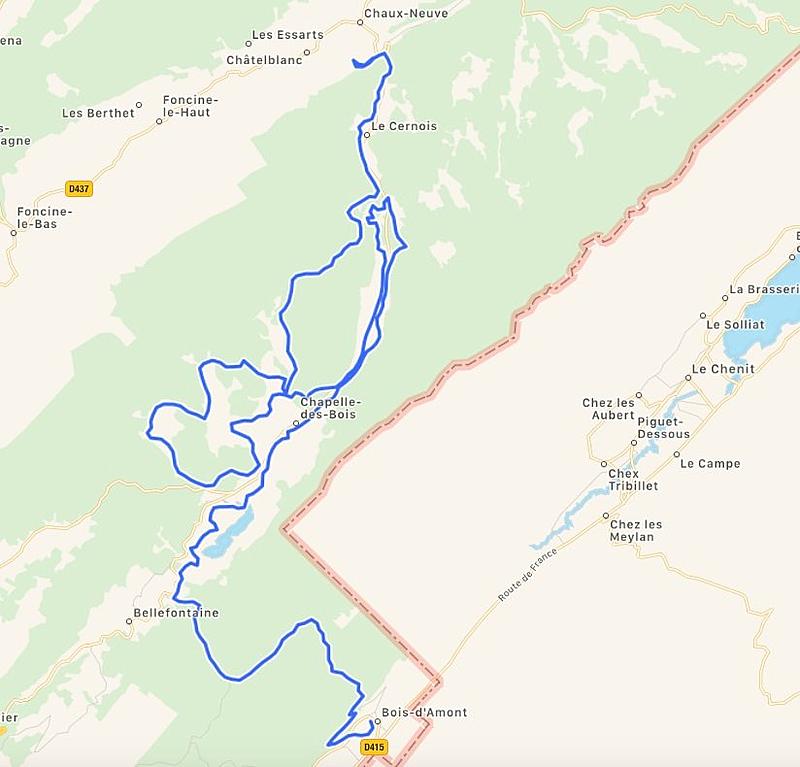 "This track option will offer great visibility for spectators as well as an attractive track for all racers, states the president of Trans'Organisation. With 3983 racers registered, compared to the 3600 entries last year, we have decided to make it possible for racers to register at the last minute on Friday and Saturday February 9th & 10th hoping to hit the 4000 marker."
Although it was difficult to renounce passing through Les Rousses, the 2018 edition promises to be as beautiful as varied and in the same Transju' spirit that our track is known for. All of the volunteers at the heart of Trans'Organisation are already hard at work to make this 40th edition one to remember!
back to list