Successful Sapporo Skimarathon took place this weekend
Around 2000 skiers from different nations took part in this year's Sapporo Skimarathon. The gold medals remain in Japan.
| | |
| --- | --- |
| Date: | 06.02.2018 |
| Contributed by | Sapporo Ski Marathon |
The 38th Sapporo International Ski Marathon fired the signal gun at 8:50 on February 4th, this weekend, with the participants of the long 50 km race beginning. In total about 2000 athletes enjoyed skiing around the world in the Japanese Sapporo, on an unexpected beautiful day. The weatherforecast predicted heavy snowfalls for the race day. Luckily it was wrong and the international starting field skied on a cloudy day with degrees around zero.
Hard fight between Mayazawa & Yoshida
In the Men 50 km competitino, Hiroyuki Miyazawa won the victory as we expected. Right after the start a group of the top 20 skiers was created & throughout the race the number of skiers in this top group was gradually decreasing. At the 15 km point, the leading group consisted out of 10 skiers. Then along the steep hill from the 20th to the 21st km point, we saw a man-to-man fight between Miyazawa and the runner-up, Yuma Yoshida. Finally, Miyazawa beat Yoshida by 20 seconds ahead and celebrated his first victory: "I was depressed so much because I could not qualify for PyengChang Winter Olympic Games, so over the past one month I trained so hard. In the middle of my training I decided to participate in the Sapporo Skimarathon. It was a fierce competition and the course itself is very tough for skiers. Yoshida once caught up with me, but I beat him in a final spurt. Frankly I'm so pleased."
The runner-up Yoshida aimed to win three straight victories, but he could not achieve his goal and finished in the 2nd place.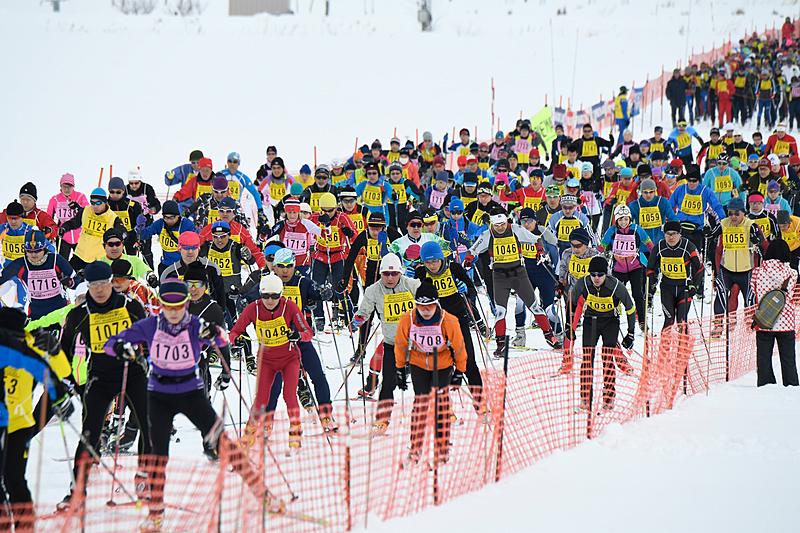 The organizers also invited four skiers from the Munich cross-country ski team, Hochvogel e.v. München in order to celebrate the 45th anniversary of the Sapporo-Munich sister city affiliation this year. All four members finished the 50 km race with the 7th place as best result.
Expected victory from Kobayashi
In Women 50 km race, Yuki Kobayashi won an overwhelming victory throughout the race as expected. She was 12 minutes ahead of the runner-up & won for the first time in Sapporo: "This is my first time to win the victory in the 50 km. I'm so happy & it motivates me for other competitions". The Russian competitor Maria Muratova finished in the 2nd place. The defending champion Sora Takizawa withdrew from the race because of a poor physical condition.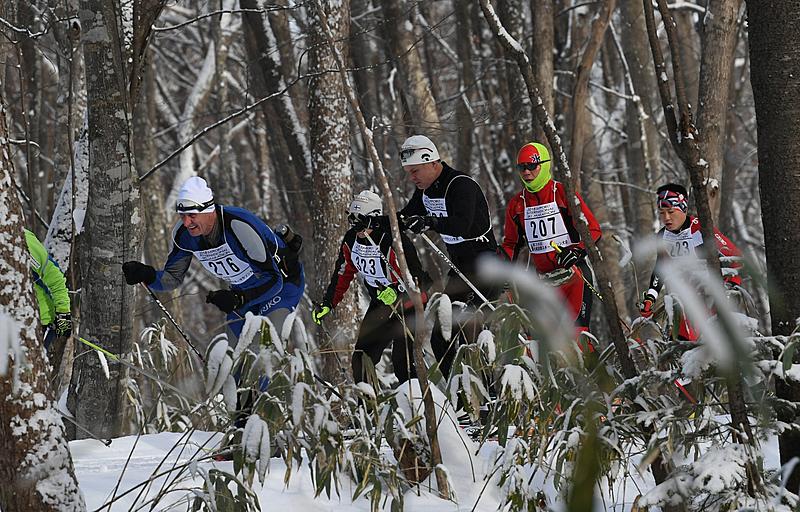 Beside the long distance race a 11 km, a 5 km and a 3 km competition took place next to the impressive Sapporo Dome, whil aproximately 25 future marathon skiers took part in the Kids Challenge 100-meter race.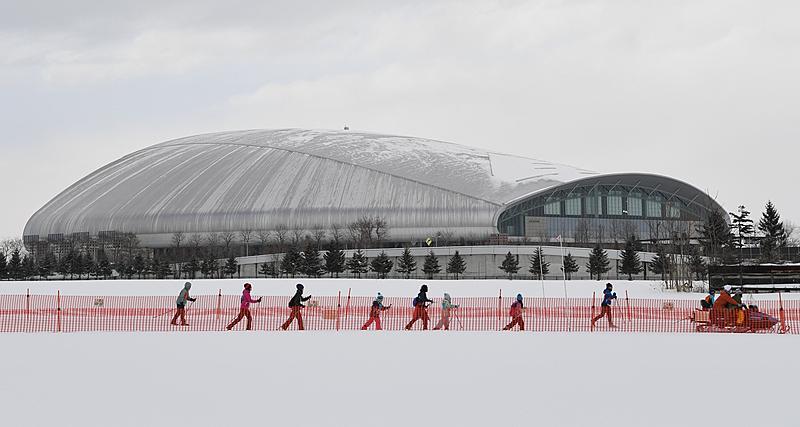 back to list