The FIS Worldloppet Cup conitnues at La Transjurasienne
This weekend La Transjurasienne is going to host the 3rd stage of the FIS Worldloppet Cup 2018. 4000 skiers will be part of it! Among them some famous names.
| | |
| --- | --- |
| Date: | 09.02.2018 |
| Contributed by | Trans jurassienne |
Tomorrow the 40th edition of the French Worldloppet race, La Transjurasienne, is going to start in Bois d'Amont in the Jura mountains. First, on Saturday, the marathon in classic style is going to take place & on Sunday we will see the world's marathon skiing elite in the skating competition for the 3rd stage of the FIS Worldloppet Cup.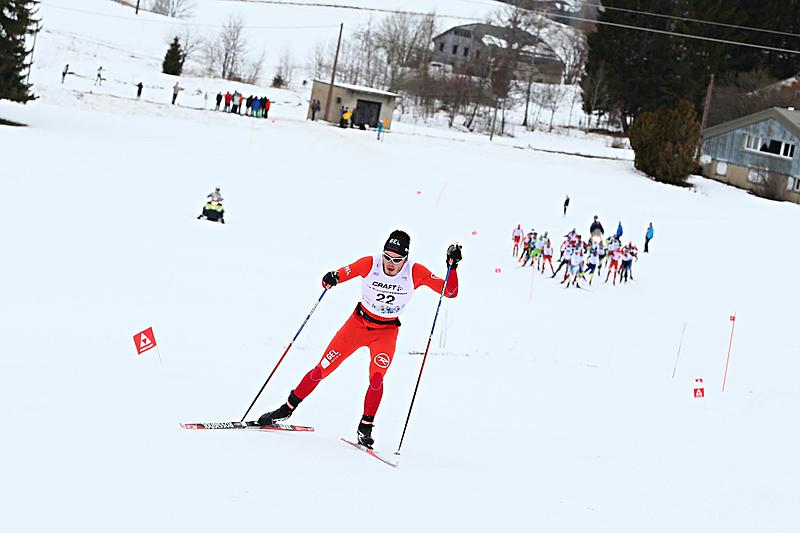 In total around 4000 skiers have registered to be part of the 40th anniversary. The major part, almost 70 %, of course for the main race day, the free technique event. 29 nations are represented in the starting field including New Zealand, Australia, Canada, Switzerland, Poland, Estonia... Like it should be in a Worldloppet race! 147 skiers are brave enough to ski the classic event on Saturday AND the long distance in free technique on Sunday. This combination is called the Ultra Trans! Michel Vuillet is one of them. He is the "number one" Senator of La Transju' who has completed every Transju' event from the beginning.
8 Senators, 4 Worldloppet races and the Worldloppet office at the start
Toghether with this local skier 7 more Senators who have raced and finished every Transju' event will once again take on the challenge this year. The most senior Senator, Bernard Demeer (70 years old this year) from Paris, will take the start of La Transjurassienne on Sunday alongside Andre Midol (Montrouge), Jean Kuhni (Champagnole), Yves Panier (Les Verrieres de Joux), Jean-Claude Bernard (Barberaz), Dominique Aires (Nurieux-Vologonat) and Robert Besson (Echirolles). These Senators are going to ski next to representatives of 4 other Worldloppet races, namely Bieg Piastow, Finlindia hiihto, Tartu Ski Maraton & Merino Muster. Also the Worldloppet office employees are accepting the challenge and registered for tomorrow's 58 classic kilometers. The volunteers will be ready to stamp Worldloppet passports in the finish area in Chaux-Neuve… just look for the Worldloppet logo!
Solidarity skiing for bone-marrow donations
Several athletes will take part in La Transjurassienne or La Trans'25 CT in solidarity with La Sapaudia to increase awareness of bone-marrow donations, but also to share a beautiful moment of solidarity. This is the case for cyclist Thibaut Pinot, who will take on the long Transju' for the first.
As for the motorcycle champion Vincent Philippe, several time winner of the motorcycle endurance race Bol d'or and the Endurance World Championships, he will be taking on Trans'25 FT, along with a group of other participants skiing for La Sapaudia. He'll be skiing alongside the ice-skaters Vanessa Gusmeroli and Isabelle Delobel, the swimmer Marion Bragard and the triathlete Olivier Bragard.
For the main event, Veronique Delobel and Matthieu Jost (figure skating), Alexandre Chouffe and Didier Faivre Pierret (cycling), the Olympic champions Sebastien Lacroix and Vincent Gauthier-Manuel will ski alongside Sylvain Guillaume, President of La Sapaudia and Olympic medalist in Nordic Combined.
53 women will be present on Saturday at the start of La Trans 25 CT, all dressed in pink and led by the 4-time winner of La Transju' Marie-Pierre Guilbaud, all skiing to communicate that physical activity puts up walls against cancer.
The elite skiers for the 3rd FIS Worldloppet Cup stage 2018
For the classic race we have famous names registered: Jeannerod Alexis, Neveux Robin, Milici Aurélien, Egraz Martin, Chopard-Lallier Céline. But the most importang fight will be on Sunday, when La Transjurasienne is going to host the 3rd stage of the FIS Worldloppet Cup. In the red bibs are going to start Aurelie Dabudyk who won both stages in Austria & Germany & Gerard Agnellet. Both are French & both ski for Team Haute Savoie Nordic, so it is a real home race for our red bib holders. Agnellet will be chased by Ivan Perrillat Boiteux, Benoit Chauvet, Bastien Pirrier & Adrien Mougel, his compatriots. But also from Scandinavia comes strong company: Anders Gloersen, the Norwegian World Champion.
Dabudyk probably is going to ski head by head with Maria Gräfnings from Sweden, number two in the cup. Rahel Imoberdorf (SUI), Roxane Lacroix (FRA) and Nicole Donzallaz (ITA) are more names to look out for when it comes to favourites.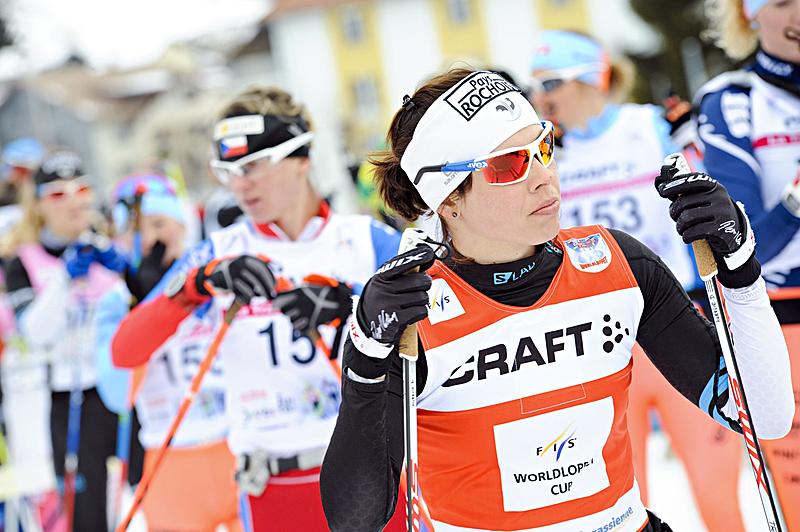 The valley is presenting itself in a beautiful white winter landscape but the melting water from the mountains caused some headache for the grooming team. Only with the efforts of 1050 volunteers & the grooming team it was possible to prepared great tracks for 4000 skiers, but on an alternative route. Read here:
Official track map of La Transjurasienne 2018
So see you tomorrow in Bois d'Amont for the start of La Transju'Classic.
Photos (c) Zoom
back to list